wat was de eerste samen creatief leuk. In het begin even wat kleine beginners probleempjes, maar dat was al snel opgelost waardoor het makkelijker was om alle hints te volgen. In mijn eentje had ik het de eerste keer niet gered, het liep even anders dan dat ik het van te voren bedacht had en dan moet je even snel schakelen dus ben blij met de hulp van mijn andere createam leden. Maar we doen het samen en dat is gister avond wel weer gebleken. En het leuke was dat er ook zoveel mensen mee hebben gedaan voor de eerste keer. Super bedankt. Er komt zeker weer een nieuwe samen creatief. Heb je hem gemist......geen paniek hier onder staan alle hints inclusief foto's nog eens netjes bij elkaar.

Heb je mee gedaan of ga je nog mee doen vergeet dan niet je creatie met ons te delen op onze facebook pagina, daar is een speciale map waar jullie je creaties in kunnen plaatsen. En als je dat voor zaterdag avond doet, ding je ook nog mee voor een leuke prijs.

Bedankt voor het meedoen meekijken meelezen, hopelijk tot bij de volgende
SAMEN CREATIEF

BENODIGDHEDEN:
CARDSTOCK:
29.5 X 15 CM ----- 1X ----- (a)
10 x 6 cm ------------ 1x ----- (b)
14 x 21 cm ---------- 3x ----- (c)
13 x 9 cm ------------ 3x ----- (d)
15 x 10 cm ---------- 1x ----- (e)
6.5 x 5.5 cm -------- 2x ----- (f)
30 x 4 cm ------------ 1x ----- (g) deze alleen als je geen magneetjes hebt
DESIGN PAPIER: Alles is Hoogte x Breedte
14.6 x 9.6 cm ------ 2x
14.6 x 10.6 cm ---- 1x
14.6 x 6.1 cm ------ 2x
13.6 x 9.6 cm ------ 6x
12.6 x 8.6 cm ------ 3x
4 x 4 cm -------------- 2x
29.5 x 3.5 cm ------ 1x deze alleen als je geen magneetjes hebt
OVERIGE BENODIGDHEDEN:
Tacky tape
2 magneetjes
2 tags van 11 x 6 cm ----- tags mogen kleiner zijn niet groter
2 tags van 4 x 5.5 cm ----- tags mogen kleiner zijn niet groter
touwtjes voor aan de tags
lint van ongeveer 40cm
snij machine met ril mogelijkheid
HINT 1:
NEEM CARDSTOCK A (29.5 × 15CM) EN RIL DEZE OP DE LANGE KANT OP OP 6.5 - 7.5 - 18.5 EN 19.5CM
HINT 2:
NEEM CARDSTOCK B (10 × 6CM ) EN RIL DEZE OP DE KORTE KANT OP OP 1 - 2 - 3 - 4 EN 5 CM
HINT 3 :
VOUWCARDSTOCK B ZIG ZAGGEND OP ZODAT JE BERG EN DAL VOUWEN KRIJGT
HINT 4:
VAN DE VOUW EEN STUKJE TACKY TAPE
PLAK OP DE EERSTE VOUW AAN DE ONDERKANT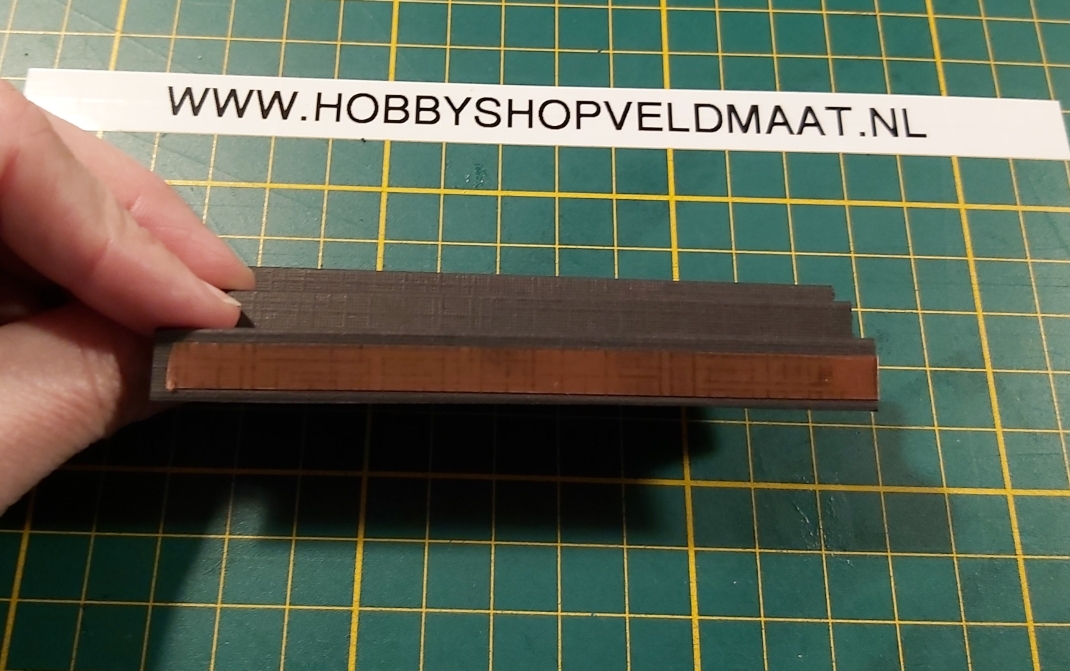 HINT 5:
NEEM CARDSTOCK A LEG HEM VOOR JE NEER ZODAT JE DE GROOTSTE FLAP AAN DE LINKERKANT HEBT LIGGEN ZET OP HET MIDDELSTE VLAK 2 POTLOODSTREEPJES ONDER AAN JE VLAK EEN OP 0.5CM HET ANDERE STREEPJE ZET JE OP 10.5CM
HINT 6:
PAK NU CARDSTOCK B ERBIJ HAAL DE TACKY TAPE ERAF EN PLAK DEZE NU TUSSEN JE 2 POTLOODSTREEPJES IN TEGEN DE ONDERKANT VAN HET PAPIER AAN MET DE DALVOUW NAAR BENEDEN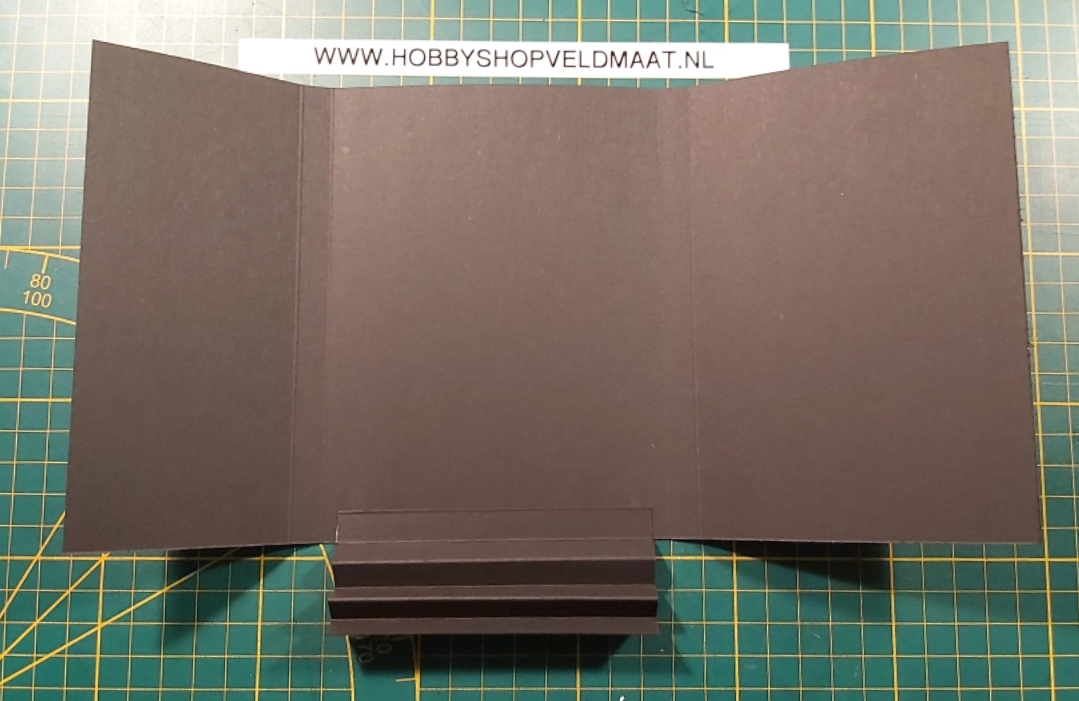 HINT 7:
NEEM NU CARDSTOCK C EN RIL DEZE OP DE LANGE KANT OP 10 EN 20 CM. JE HOUDT NU EEN PLAKSTROOKJE VAN 1CM OVER, DEZE BEPALK JE MET TACKY TAPE. VERWIJDER DE TAPE NOG NIET. CARDSTOCK DEEL C HEEFT 3 DELEN HERHAAL DEZE STAP NU OOK BIJ DE ANDERE 2 DELEN
HINT 8:
JE HEBT NU 2 VLAKKEN VAN 10CM OP CARDTSOCK DEEL C LEG HEM VOOR JE NEER MET DE 1CM PLAKSTROOK AAN DE RECHTERKANT. OP HET MIDDELSTE VLAK ZET JE AAN DE BOVENKANT NU EEN KLEIN STREEPJE IN HET MIDDEN. DUS OP 5CM
HINT 9 :
PAK NU JE RANDJES PONS OF STANS ALS JE GEEN PONS HEBT EN PONS / STANS EEN HALF RONDJE UIT E BOVENKANT VAN CARDSTOCK DEEL C. ZORG DAT JE STREEPJE DIE JE NET MET JE POTLOOD GEZET HEBT IN HET MIDDEN VAN JE PONS / STANS ZIT. DOE DIT OOK WEER BIJ DE ANDERE 2 DELEN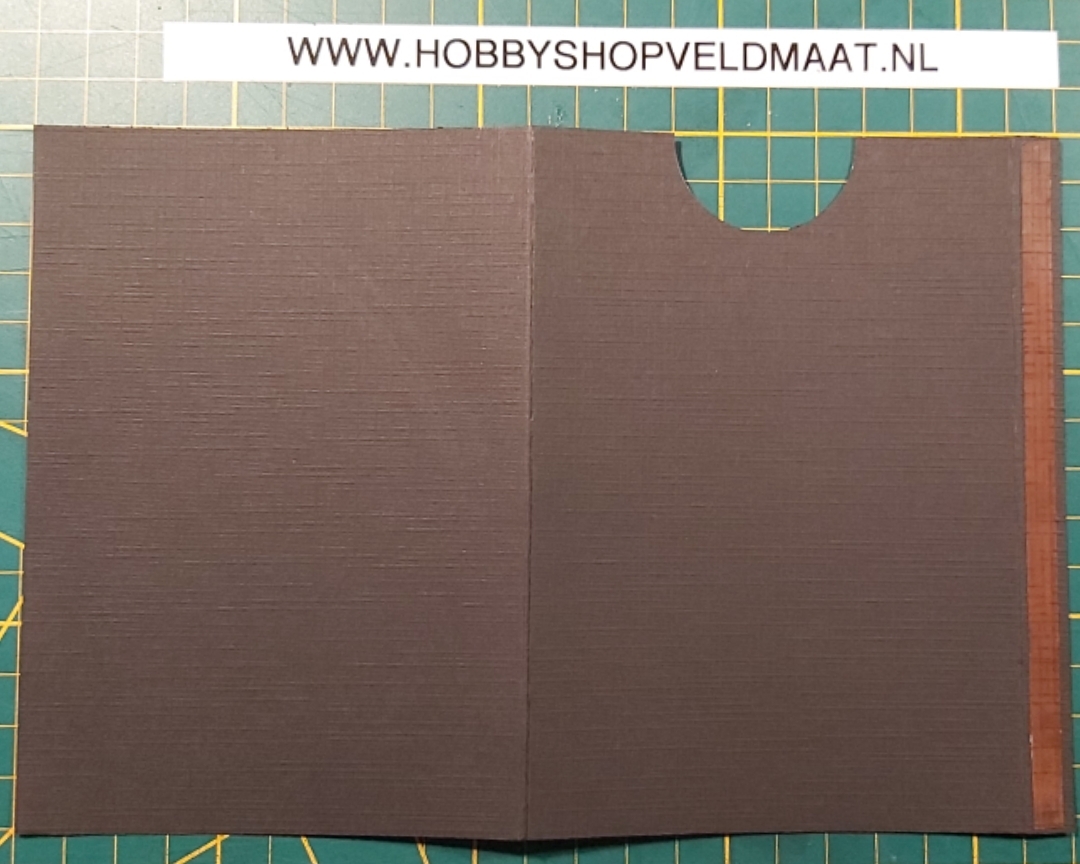 HINT 10:
DRAAI CARDSTOCK DEEL C NU OM EN PLAK OP HET MIDDENSTUK ONDERAAN EEN STROOKJE TACKY TAPE. HERHAAL DIT OOK WEER BIJ DE ANDERE 2 DELEN C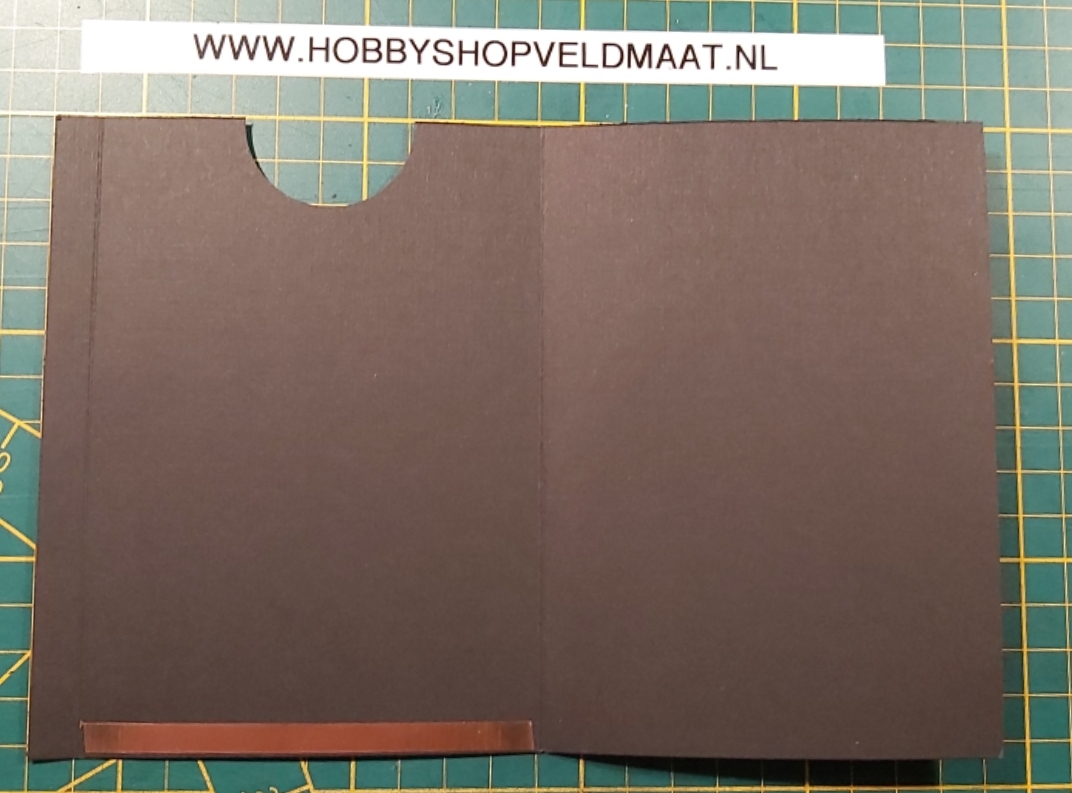 HINT 11:
ALS JE DAT GEDAAN HEBT KUN JE DE PLAKSTROOK VAN 1CM NAAR BINNENVOUWEN EN HET TAPE VERWIJDEREN VAN BEIDE STROOJES TACKY TAPE. ZODAT JE ER EENENVELOPJE VAN KUNT VOUWEN. HERHAAL DIT OOK WEER BIJ DE ANDERE 2 DELEN. .....NU HEB JE 3 ENVELOPJES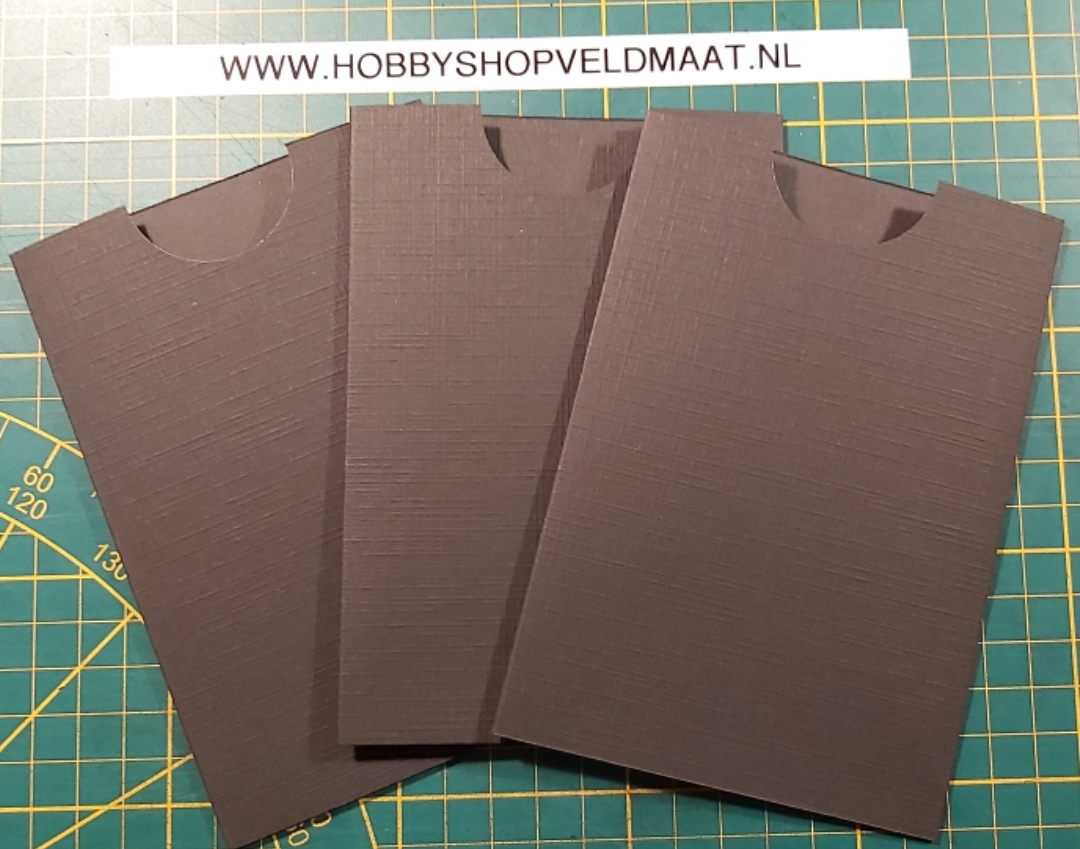 HINT 12:
PLAK NU OP CARDSTOCK DEEL B TACKY TAPE OP DE 3DE EN 5DE 1CM LIJNTJES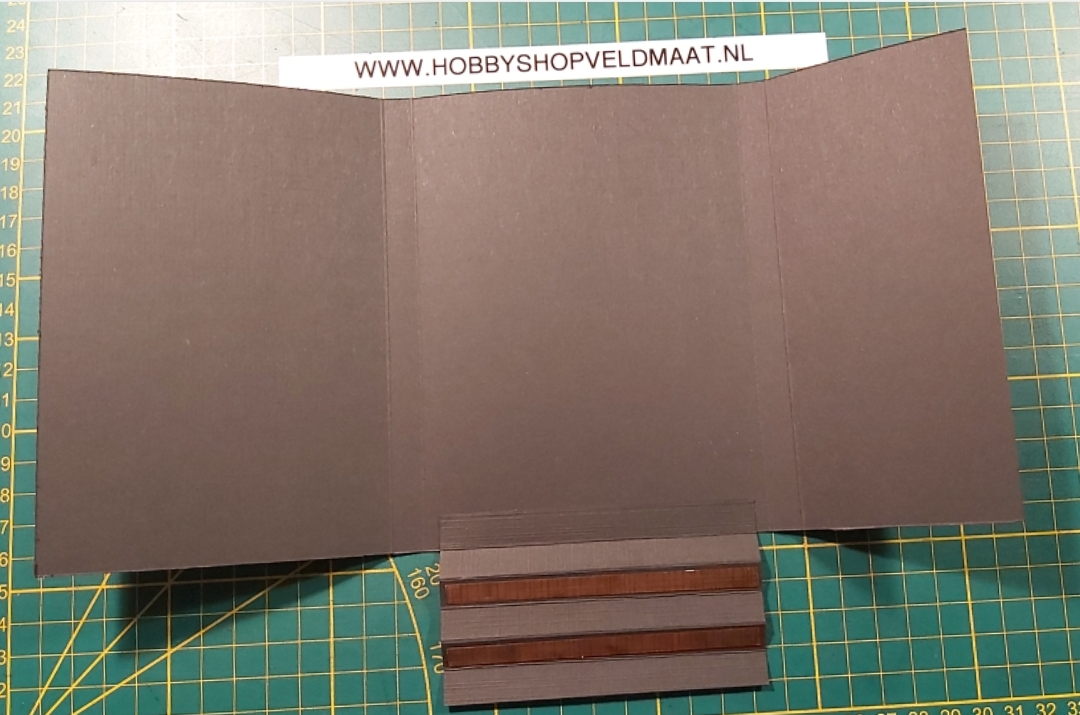 HINT 13:
HAAL DE TAPE VAN DE 3DE RIL LIJN AF EN PLAK EEN VAN DE ENVELOPJES GEMAAKT VAN CARDSTOCK C DAAROP.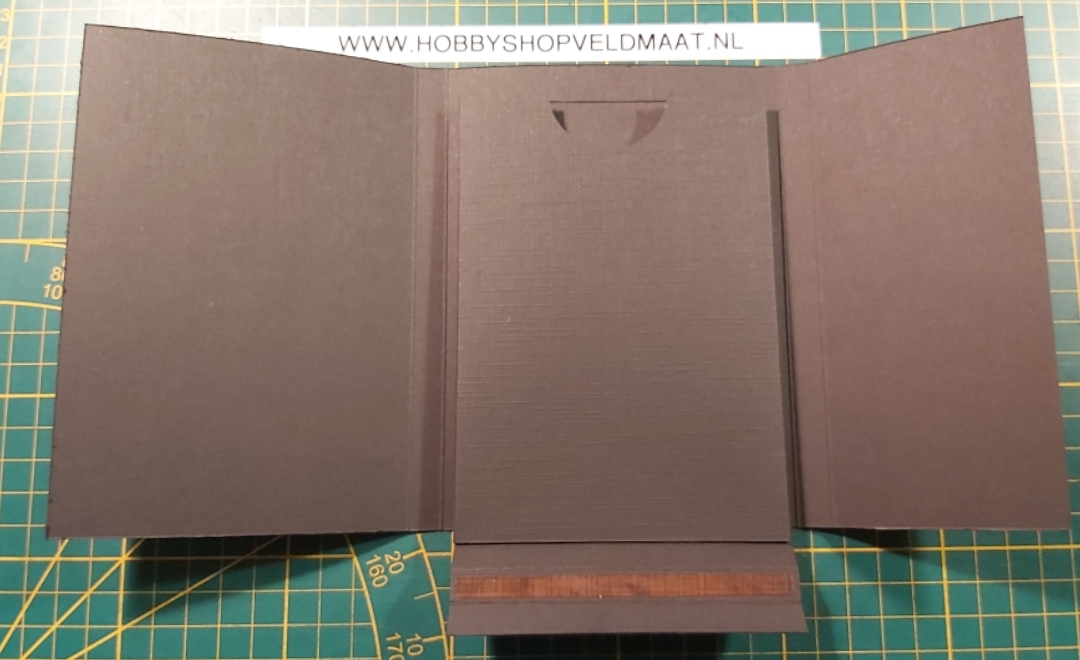 HINT 14:
ZOLAS BIJ HINT 13 HAAL JE NU DE TAPE VAN DE 5DE RIL LIJN AF EN PLAK JE OOK HIER EEN ENVELOPJE OP
HINT 15:
VOUW DE EERSTE RIL LIJN NAAR DE ENVELOPJES TOE EN PLAK HIER NU OOK TACKY TAPE OP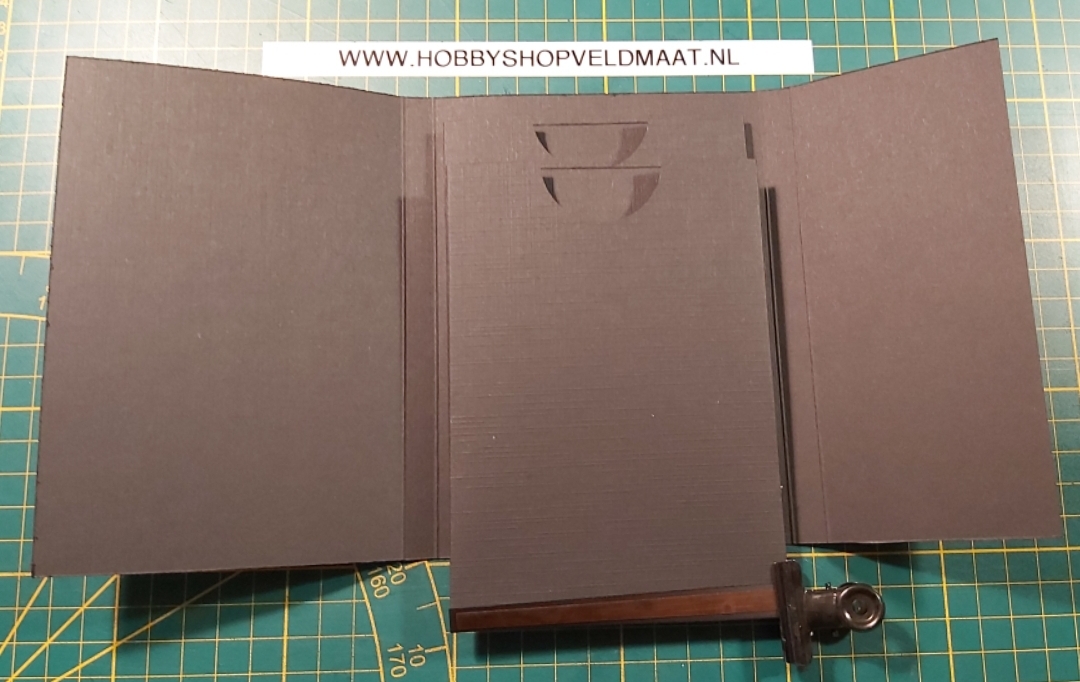 HINT 16:
HAAL DE TACKY TAPE ERAF EN PLAK NU HET LAATSTE ENVELOPJE EROP. IN DE ENVELOPJES KUN JE NU DE CARDSTOCK DELEN D STOPPEN.
HINT 17:
LEG DIT DEEL NU EVEN WEGEN PAK CARDSTOCK DEEL EERBIJ (15 X 10 CM) LEG HET 15CM GEDEELTE IN DE HOOGTE EN SNIJ DEZE SCHUIN DOOR VAN DE PUNT RECHTS ONDER TOT DE PUNT LINKS BOVEN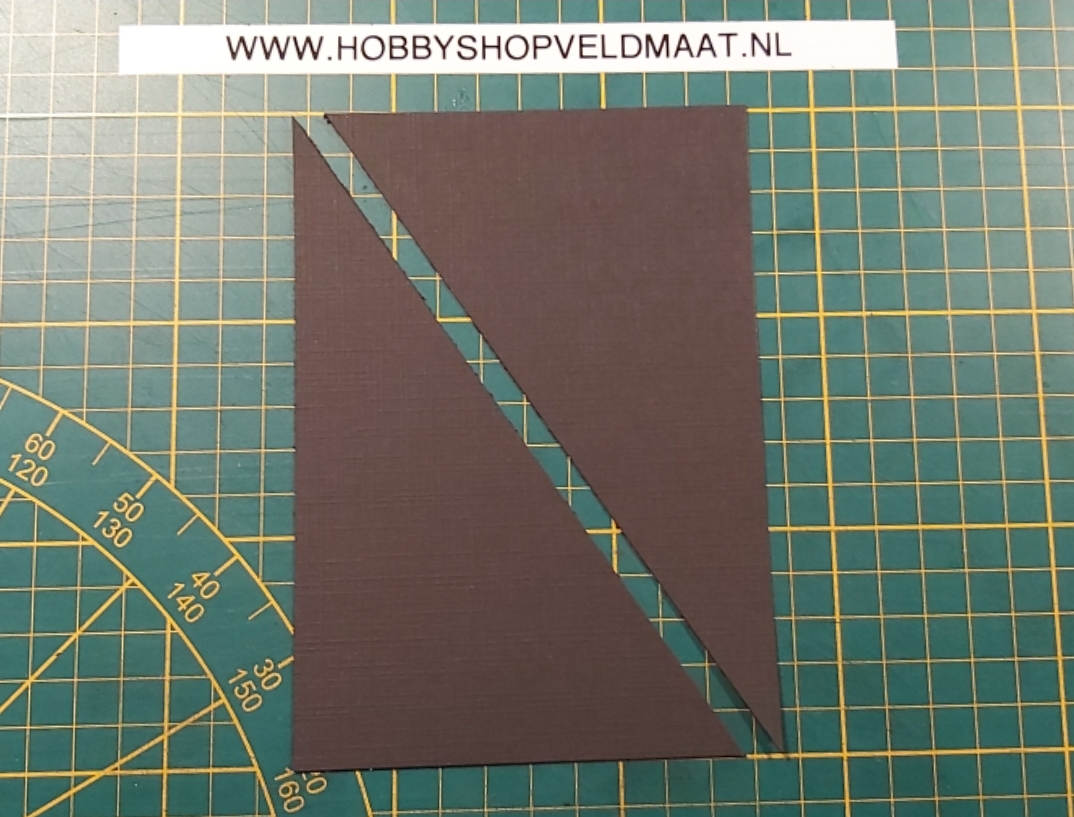 HINT 18:
HET LINKSE DEEL GEBRUIK JE EN DRAAI JE OM NU GAAN WE ER TACKY TAPE OP PLAKKEN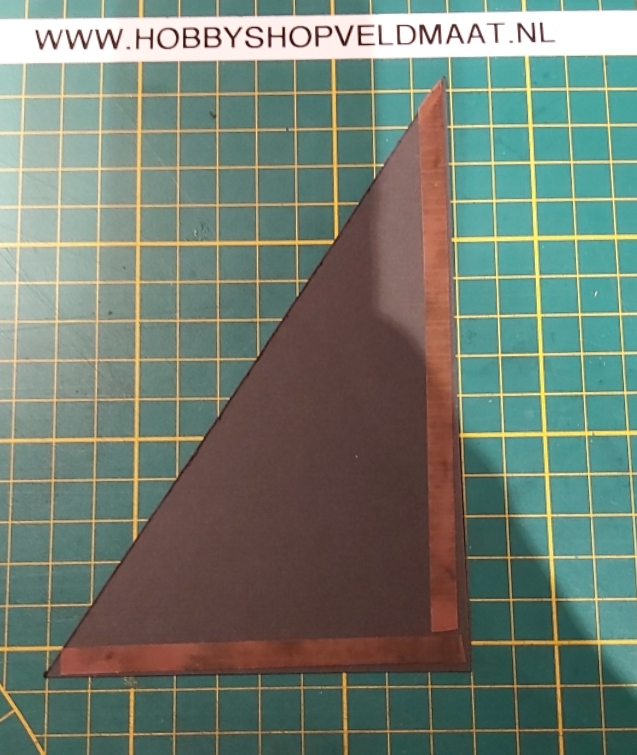 HINT 19:
DEZE GA JE STRAKS PAS VAST PLAKKEN WANT JE WILT ER NATUURLIJK EERST NOG DESIGN PAPIER ONDER PLAKKEN. MAAR DAT GA JE PAS DOEN ALS ALLE HINTS GEWEEST ZIJN. MAAR WEL VAST EEN FOTO ZODAT JULLIE WETEN WAAR HIJ STRAKS MOET KOMEN TE ZITTEN. EN IN DEZE FLAP KUN JE DAN OOK JE 2 GROTE TAGS STOPPEN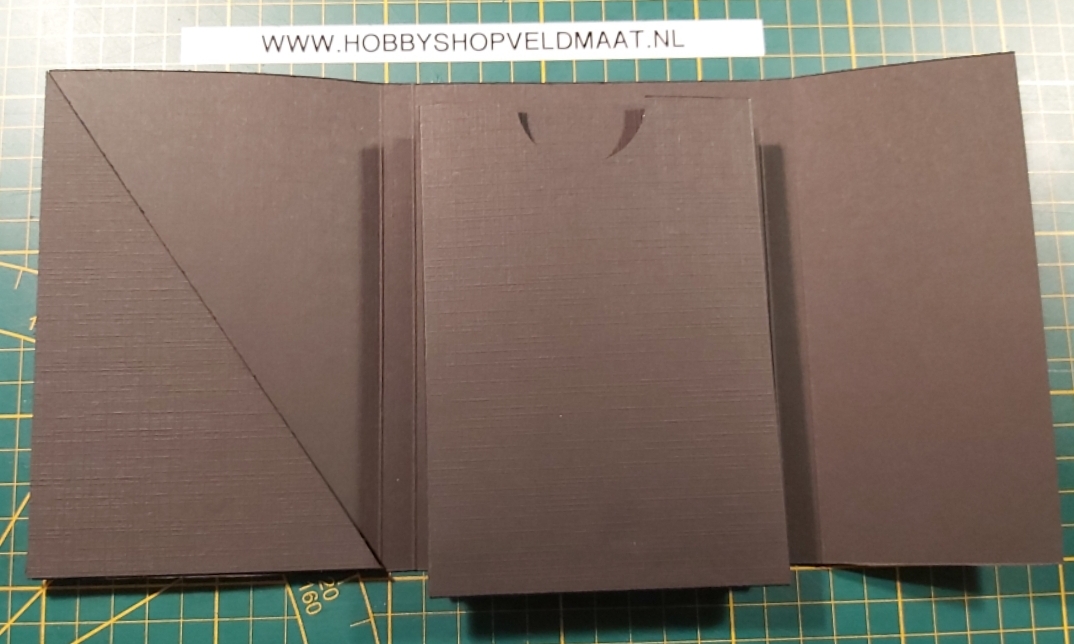 HINT 20:
NEEM DE 2 CARDSTOCK DELEN F EN RIL DEZE OP DE LANGSTE KANT OP 1 EN 5.5CM EN OP DE KORTSTE KANT ALLEEN OP 1CM BEPLAK DEZE 1CM STROOKJES MET TACKY TAPEN EN KNIP DE HOEKJES SCHUIN AF.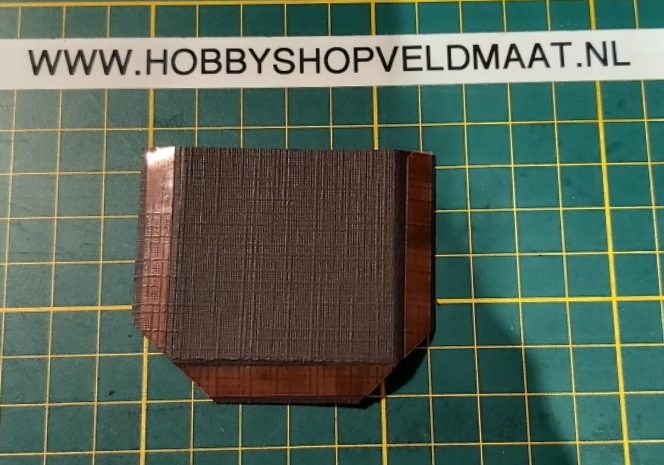 HINT 21:
VOUW NU EEN ENVELOPJE VAN JE 2 DELEN F. MAAR VERWIJDER DE TACKY TAPE NOG NIET WANT OOK VOOR DEZE 2 MINI ENVELOPJES GELD OOK ER MOET EERST DESIGN PAPIER WORDEN GEPLAKT ALVORENS WE DE ENVELOPJES KUNNEN BEVESTIGEN, DEZE ENVELOPJES KOMEN AAN DE RECHTERKANT TE ZITTEN.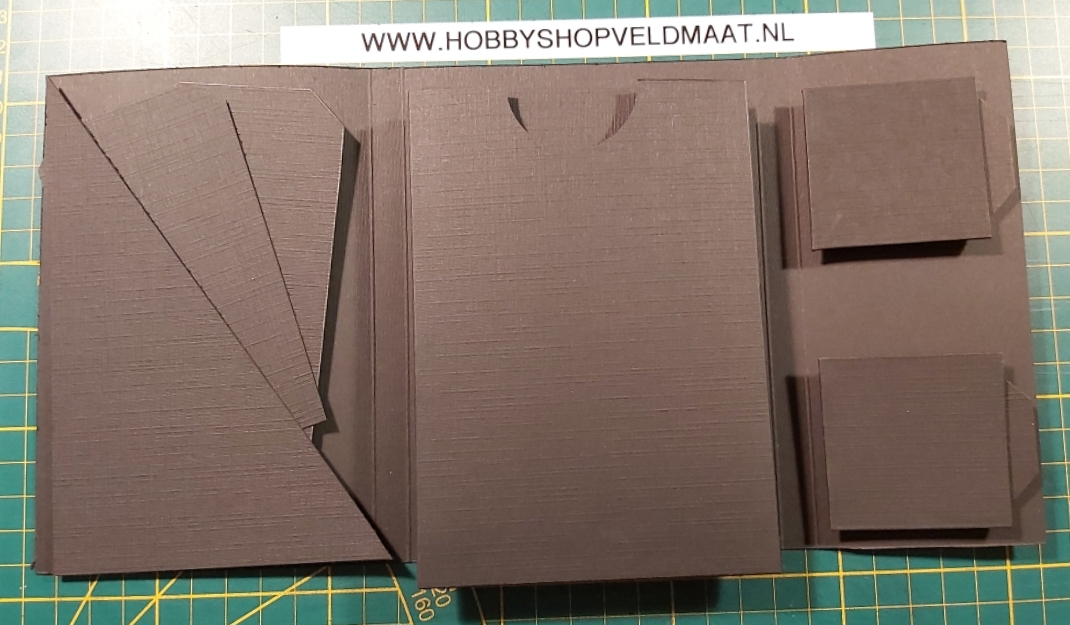 HINT 22:
MAAR VOORDAT WE HETDESIGN PAPIER OP KUNNEN PLAKKEN MOETEN WE EERST ONZE MAGNEETJES NOG VAST PLAKKEN. BEPLAA WAAR JE JE MAGNEETJE WIL HEBBEN. IK HEB HEM TUSSEN DE 2 MINI ENVELOPJES INGEPLAKT. PLAK DAAR EEN KLEINSTUKJE TACKY TAPE EN PLAK HET MAGNEETJE EROP. ALS HIJ VAST ZIT LEG JE HET ANDERE MAGNEETJE ER BOVEN OP EN DOE JE OOK DAAR EEN KLEIN STUKJE TACKY TAPE OP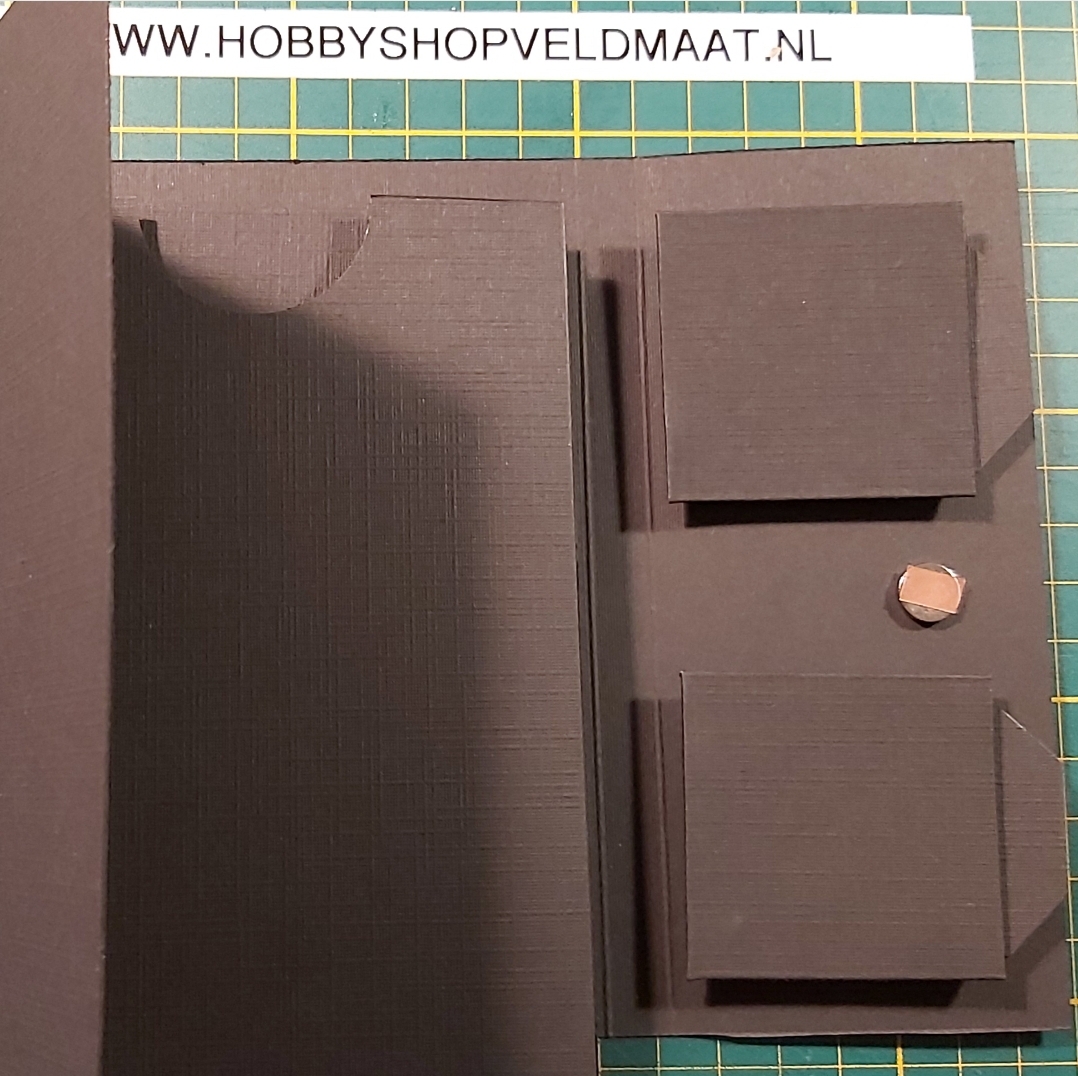 HINT 23:
KLAP DE GROTE FLAP NAAR BINNEN HAAL DE TACKY TAPE VAN HET MAGNEETJE EN KLAP DE FLAP NU DICHT ZODAT JE EEN BOEKJE KRIJGT ZO ZIT JE MAGNEETJE OOK PRECIES OP DE JUISTE PLEK EN ZIT HIJ STEVIG VAST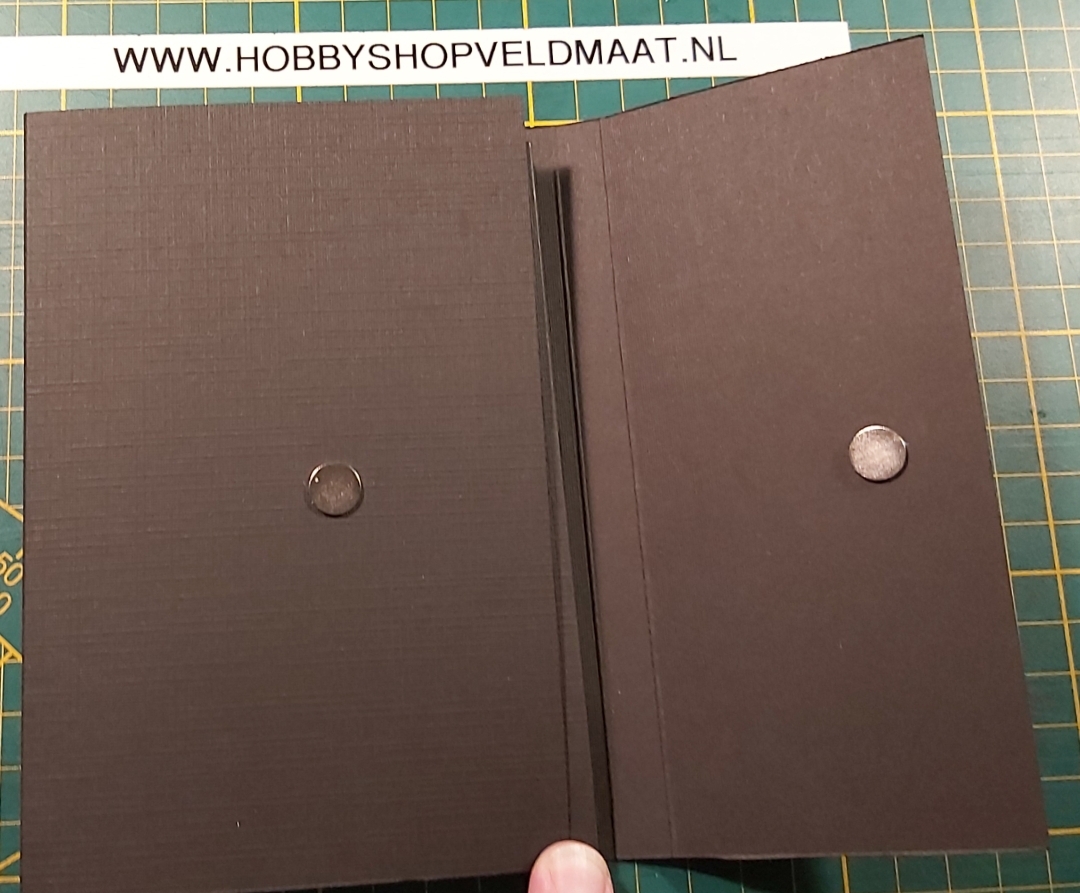 HINT 24:
OP HET MIDDELSSTE VLAK VAN CARDSTOCK A GAAN WE NOG EEN LINTJE VAST ZETTEN.JE HEBT NU HET LINT VAN 40CM NODIG. DEZE PLAK JE IN HET MIDDEN OP ONGEVEER 7.5CM DAARNA PLAK JE JE DESIGN PAPIER ER OVER HEEN EN KLAP JE DE ENVELOPJES TERUG EN KUN JE DEZE VAST STRIKKEN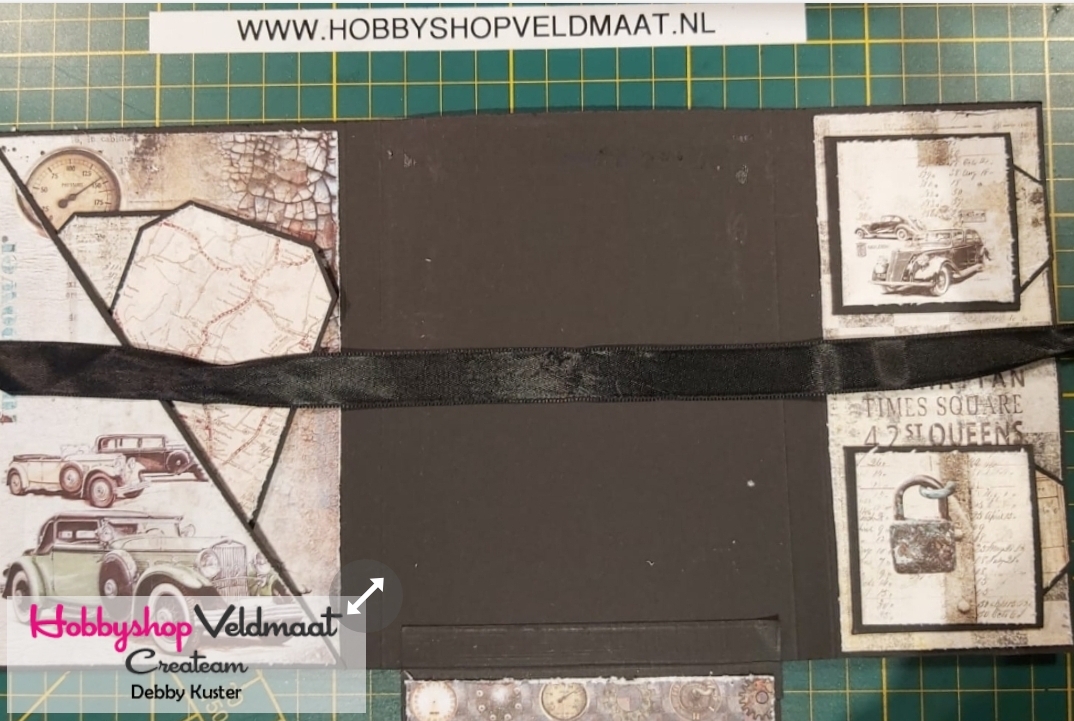 NU IS DE BASIS KLAAR EN KUN JE HEM GAAN BEPLAKKEN MET DESIGN PAPIER EN VERDER VERSIEREN.
VOOR DEGENE DIE GEEN MAGNEETJES HEBBEN KOMT ER NU NOG 1 HINT
NEEM CARDSTOCK DEEL G (30 X 4CM) BEPLAK DEZE EERST MET JE DESIGN PAPIER STROOK VAN 29.5 X 3.5 CM EN RIL HEM VERVOLGENS OP 5 - 6.5 - 17.5 EN 19 CM. NU HEB VOUW DE RIL LIJNEN EN WAAR HET PAPIER ELKAAR OVERLAPT PLAK JE TACKY TAPE EN PLAK JE HEM DICHT, NU HEB JE EEN BAND DIE JE OVER JE BOEKJE HEEN KUNT SCHUIVEN