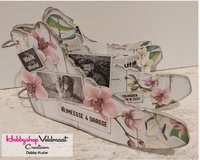 Joy crafts heeft een stoere sneaker lijn uit gebracht. Waaronder ook de mdf sneakers om een klein albumpje mee te maken. Toen Anneke vroeg of ik er een creatie mee wilde maken zei ik natuurlijk JA maar ik had verwacht dat ze iets groter waren. Ik had al een ideetje maar dat moest ik even bijstellen want daar waren de foto's die ik ervoor in gedachte had niet voor geschikt.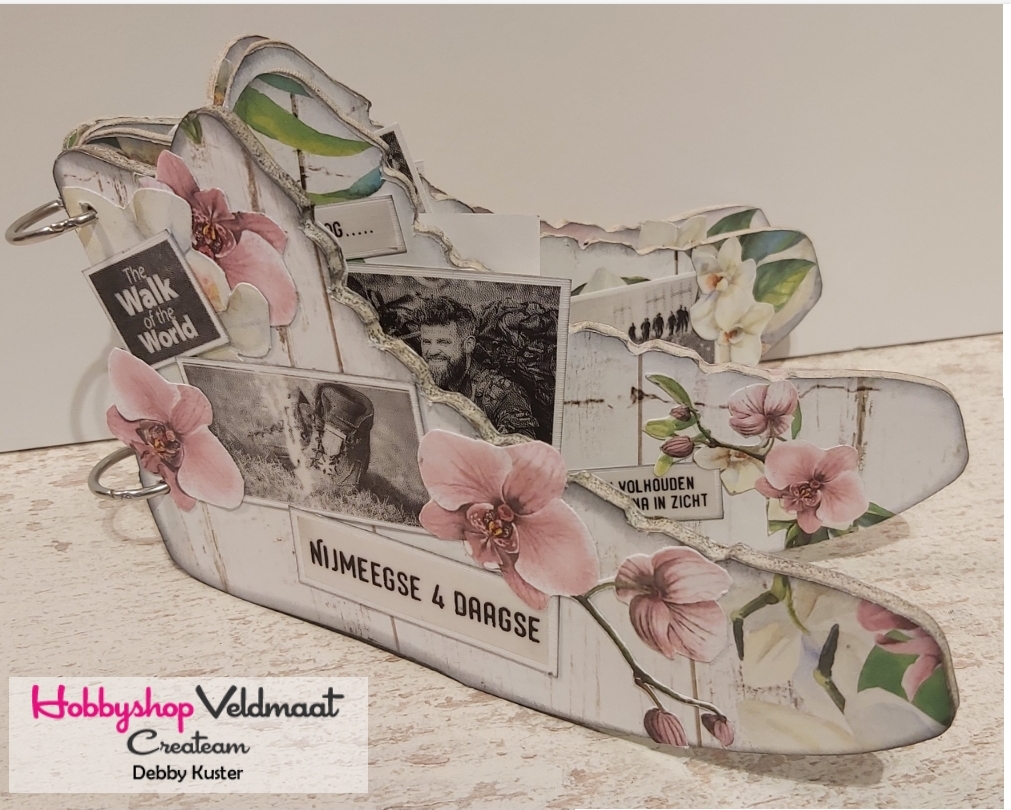 Maar ik kwam al snel op het idee voor dit albumpje. Helaas gaat dit jaar net als vele events de vierdaagse van Nijmegen niet door. En als echte Nijmegen gaat me dat toch aan het hart.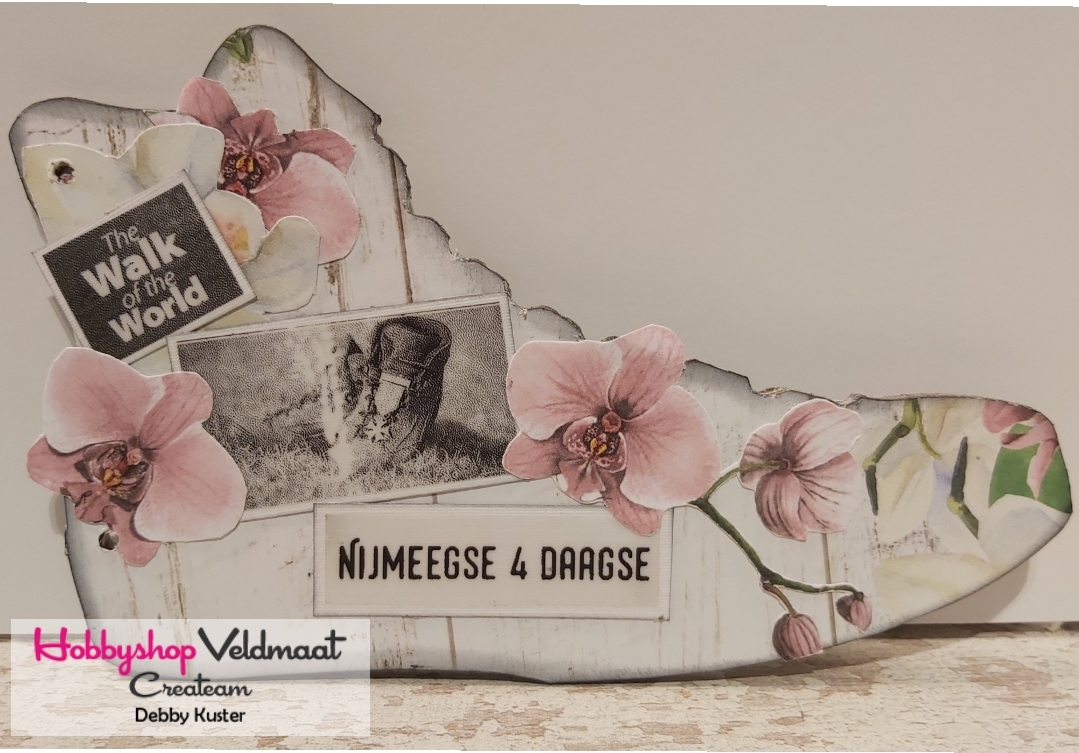 Dus om toch een beetje aan dit mooie spektakel herinnerd te worden heb ik online naar wat leuke foto's gezocht en heb besloten om gebruik te maken van de vele militaire die uit verschillende landen naar mijn kleine stadje komen om te wandelen.En niet alleen om te wandelen ook om alle militaire die in de 2de wereld oorlog zijn gesneuveld te herdenken.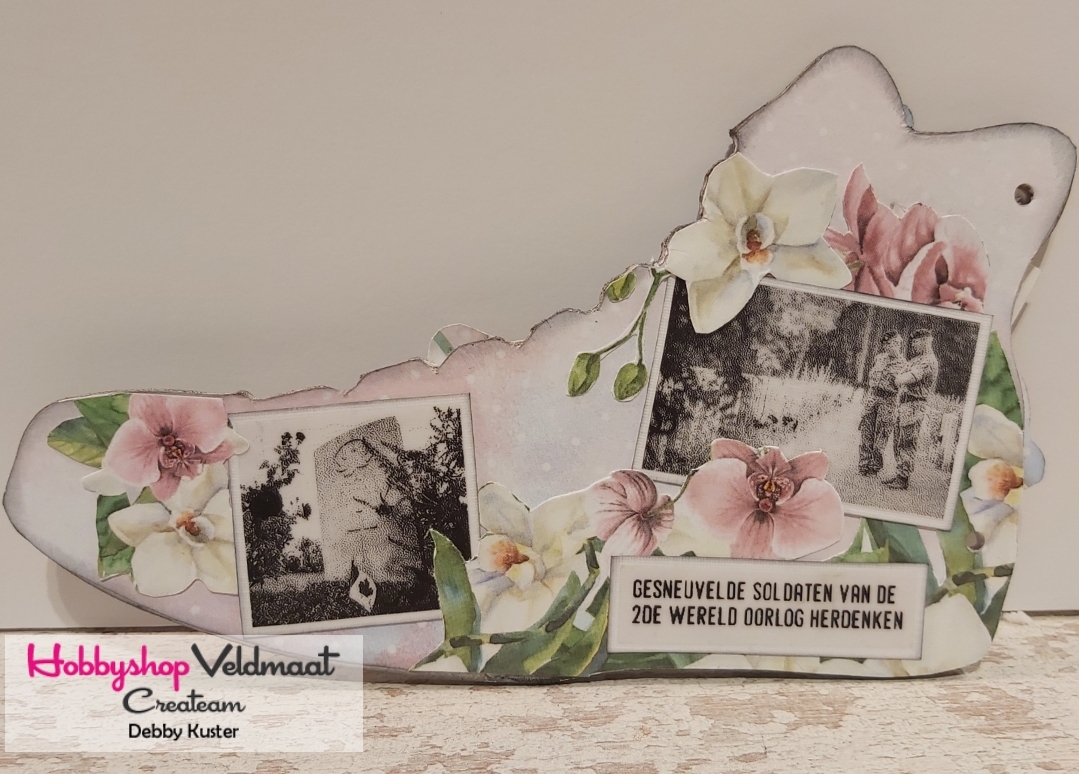 Ik persoonlijk vind het het mooiste om te zien hoe al die mensen in alle vroegte met zonsopkomst over de waalbrug lopen. De waalbrug staat voor mij en vele andere nijmegenaren symbool voor thuis komen.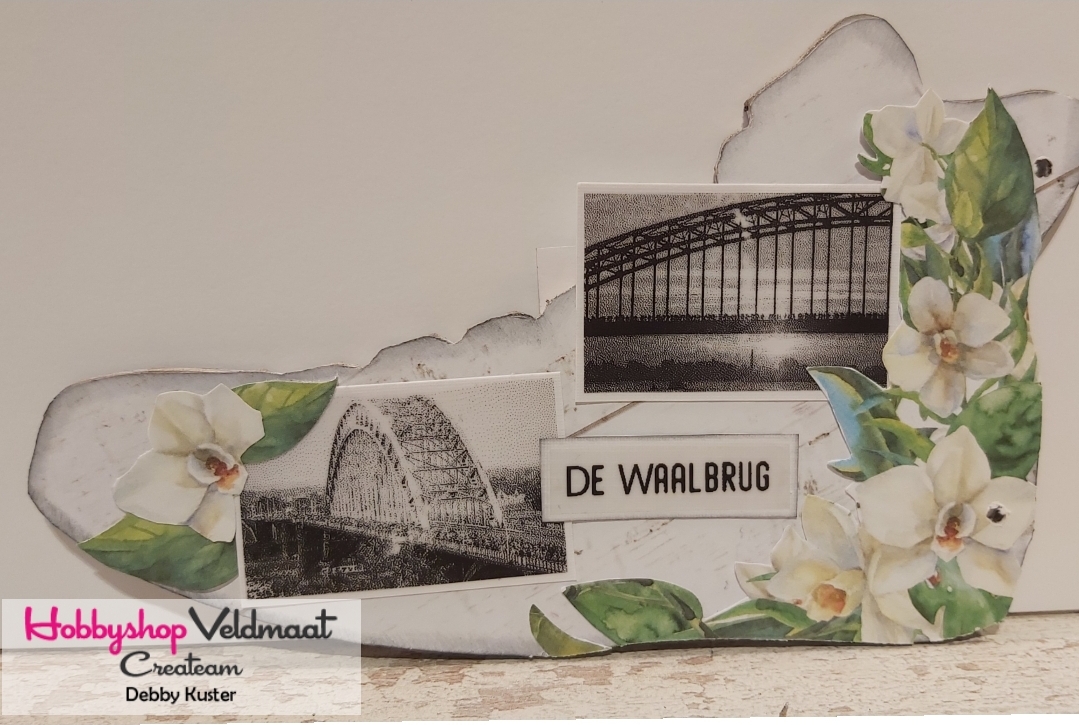 Maar deze toch der tochten is ook afzien. Als je hoort hoeveel meters afplaktape er word gebruikt om blaren te plakken en hoeveel mensen er toch de eindstreep niet halen. Dan zie je pas dat het niet zomaar even een stukje wandelen is.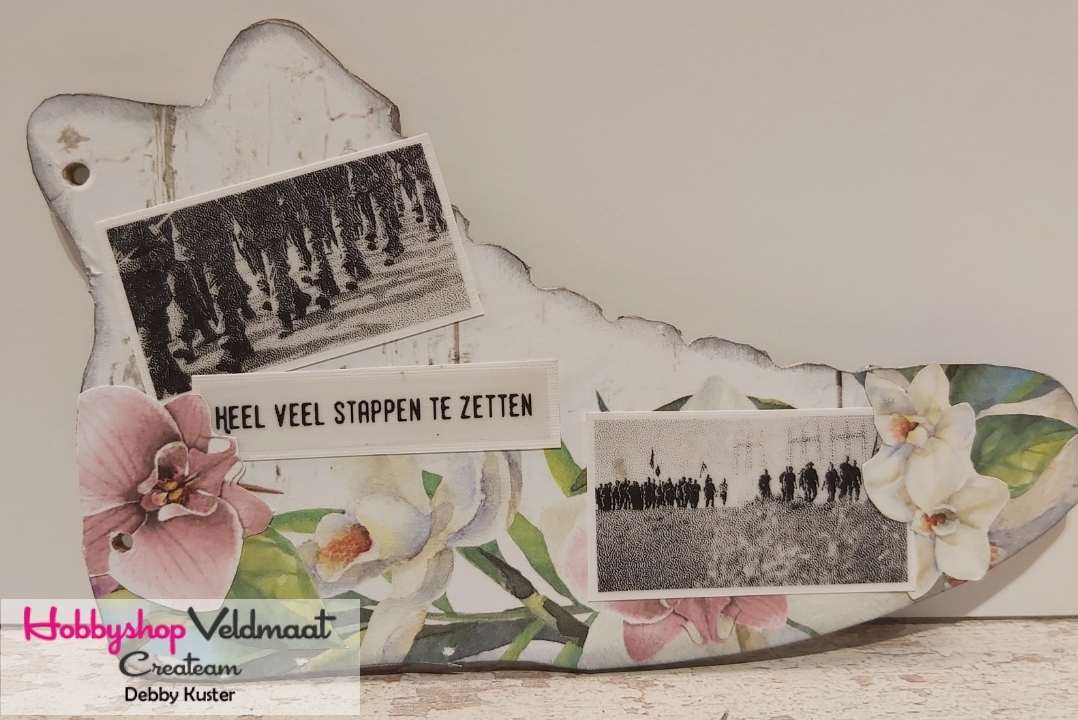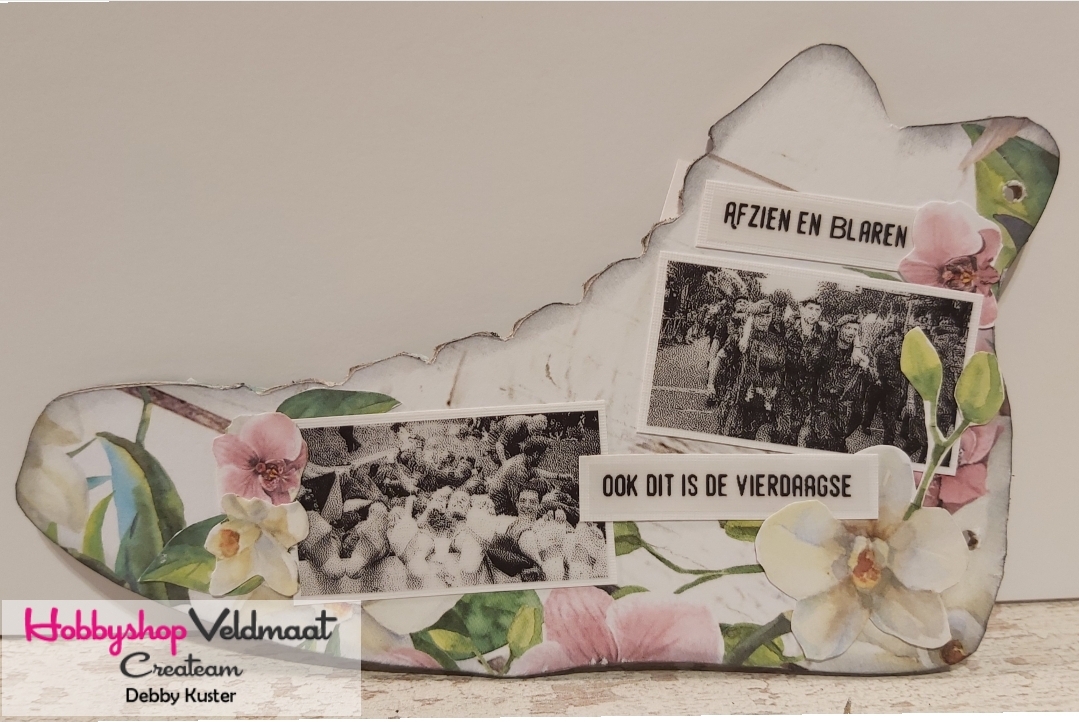 Maar als je dan eindelijk op de 4de en laatste dag over de VIA GLADIOLA mag lopen met de bos gladiolen in de hand en je op de wedren eindelijk
je wel verdiende kruisje hebt opgehaald is het je gelukt.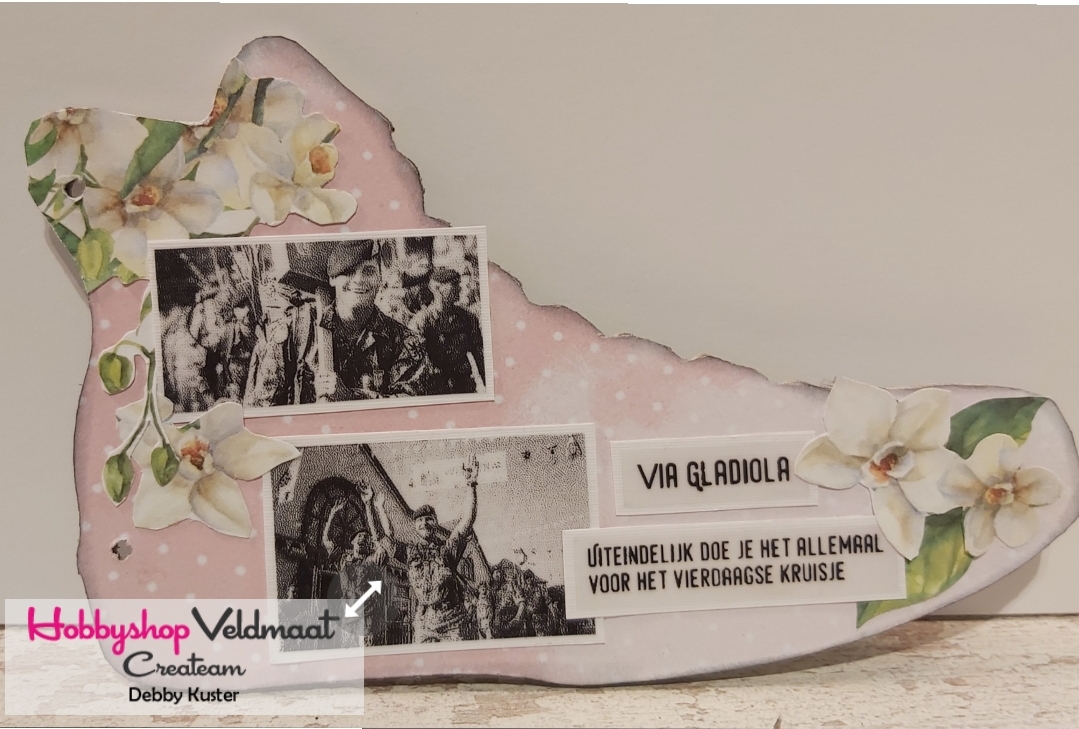 Je bent dan of verslaafd en gaat er nog vele jaren mee door of je doet het nooit meer. Helaas loopt niemand hem dus dit jaar...... hopelijk zien we in 2021 al die vele wandelaars gewoon weer terug in ons mooie Nijmegen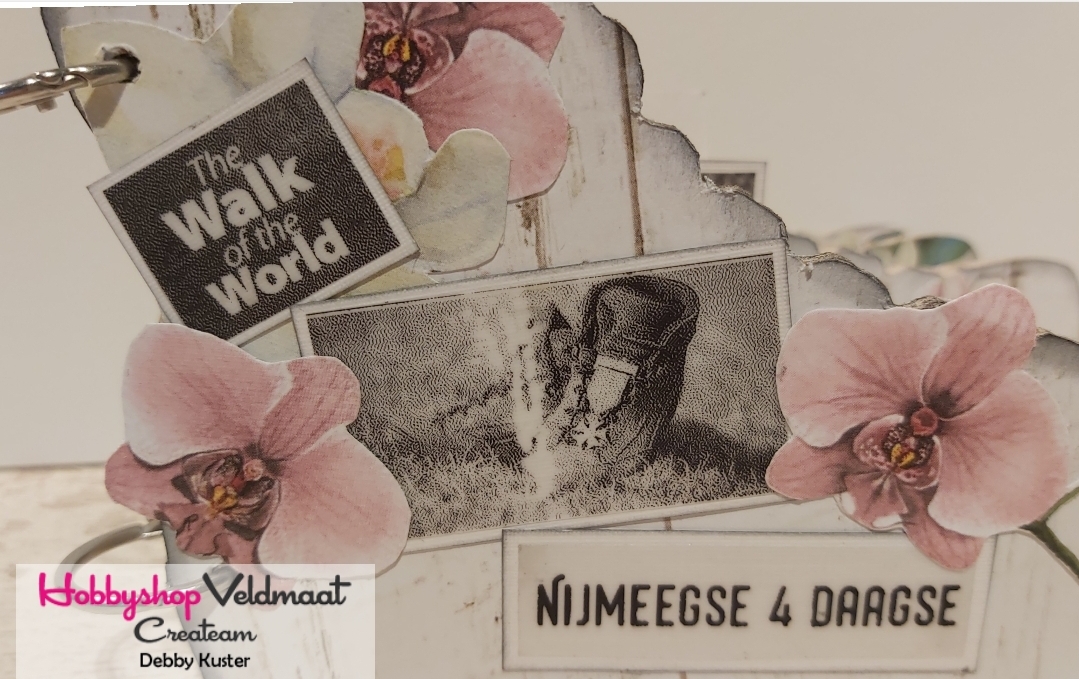 Maar voor nu hebben we de foto's van alle jaren daarvoor. Het is dit jaar helaas niet anders.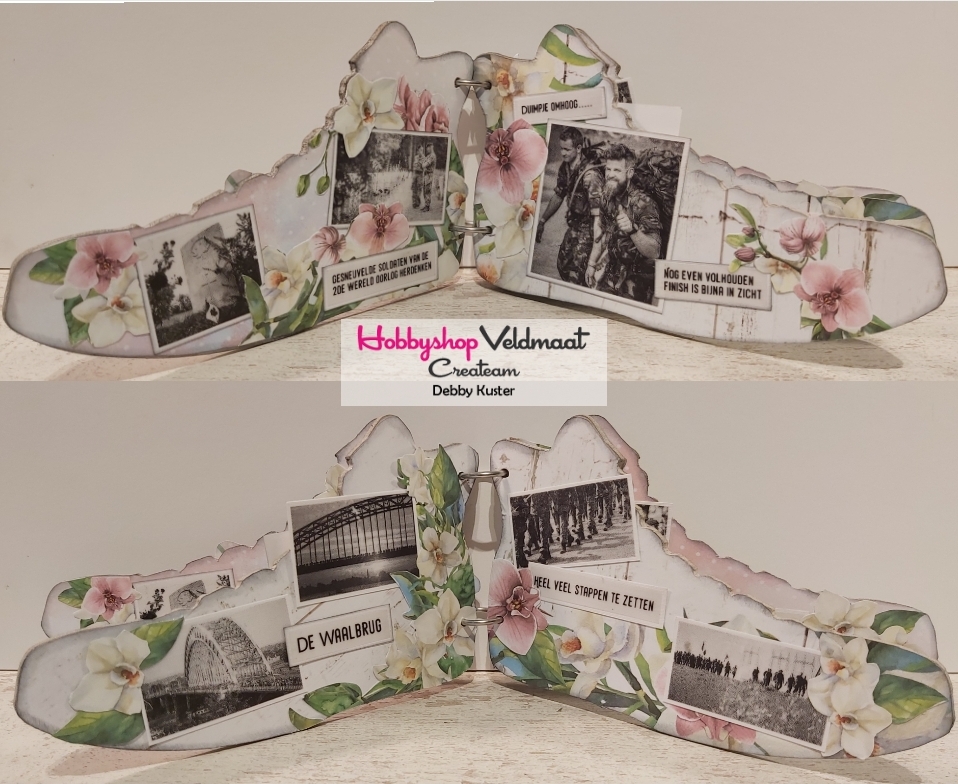 Groetjes en tot snel
liefs Debby
Hieronder zien jullie alle materialen die gebruikt zijn bij deze kaart.
Alle artikelen zijn te koop in onze winkel en webwinkel.
Klik op het plaatje om naar het juiste artikel te gaan.