Hallo beste volgers en bloggers,
Ik had een mooie mal van Studio LIght in mijn pakket ook zitten en wilde daar net even wat anders mee maken.
En dit is het dan geworden.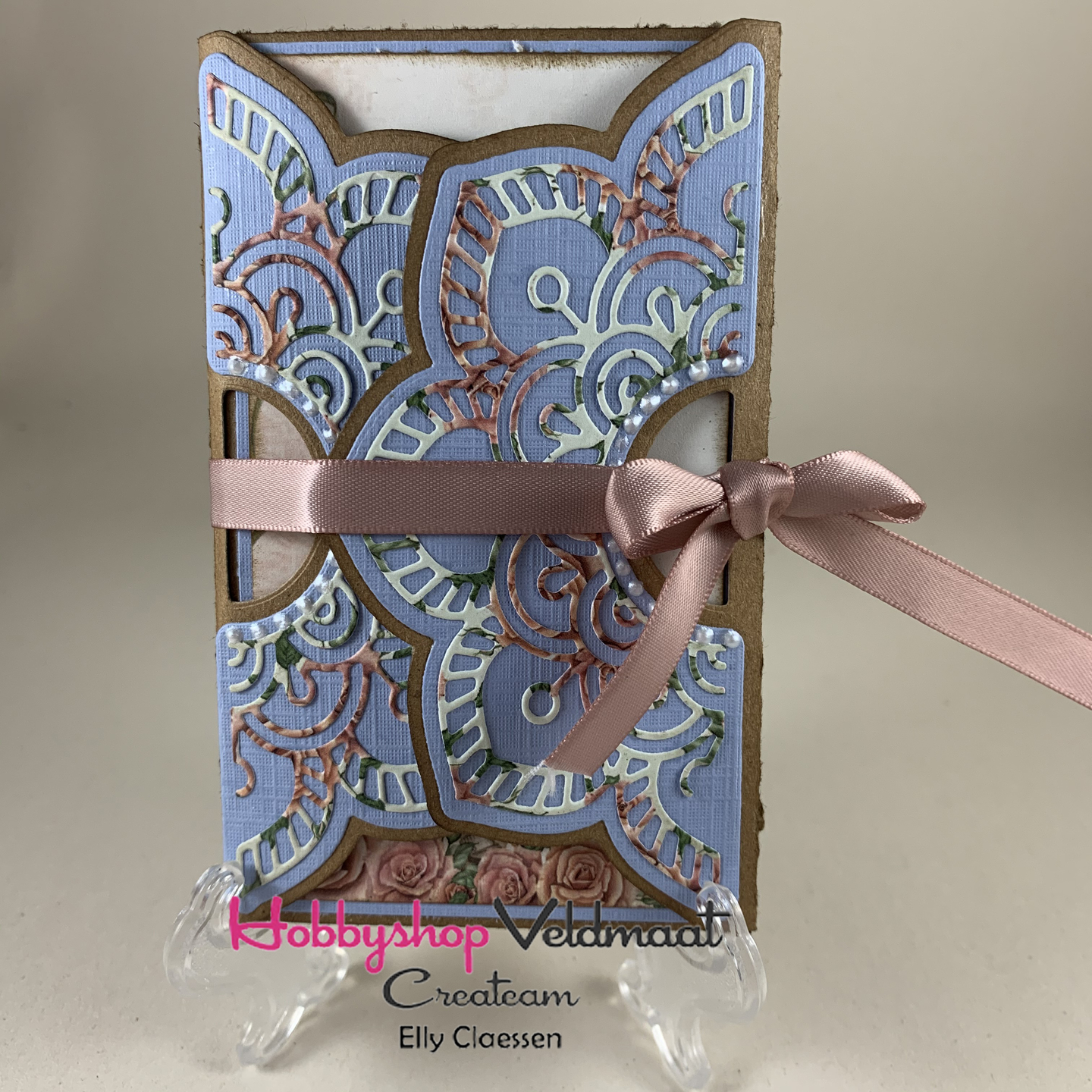 Ik had iets te zwakke magneetjes..want ik had de flapjes zelf willen laten sluiten en dan het lintje door het gat links willen laten gaan.
Het ging, maar toen ik de creatie steeds verder ging aankleden werd het toch dikker..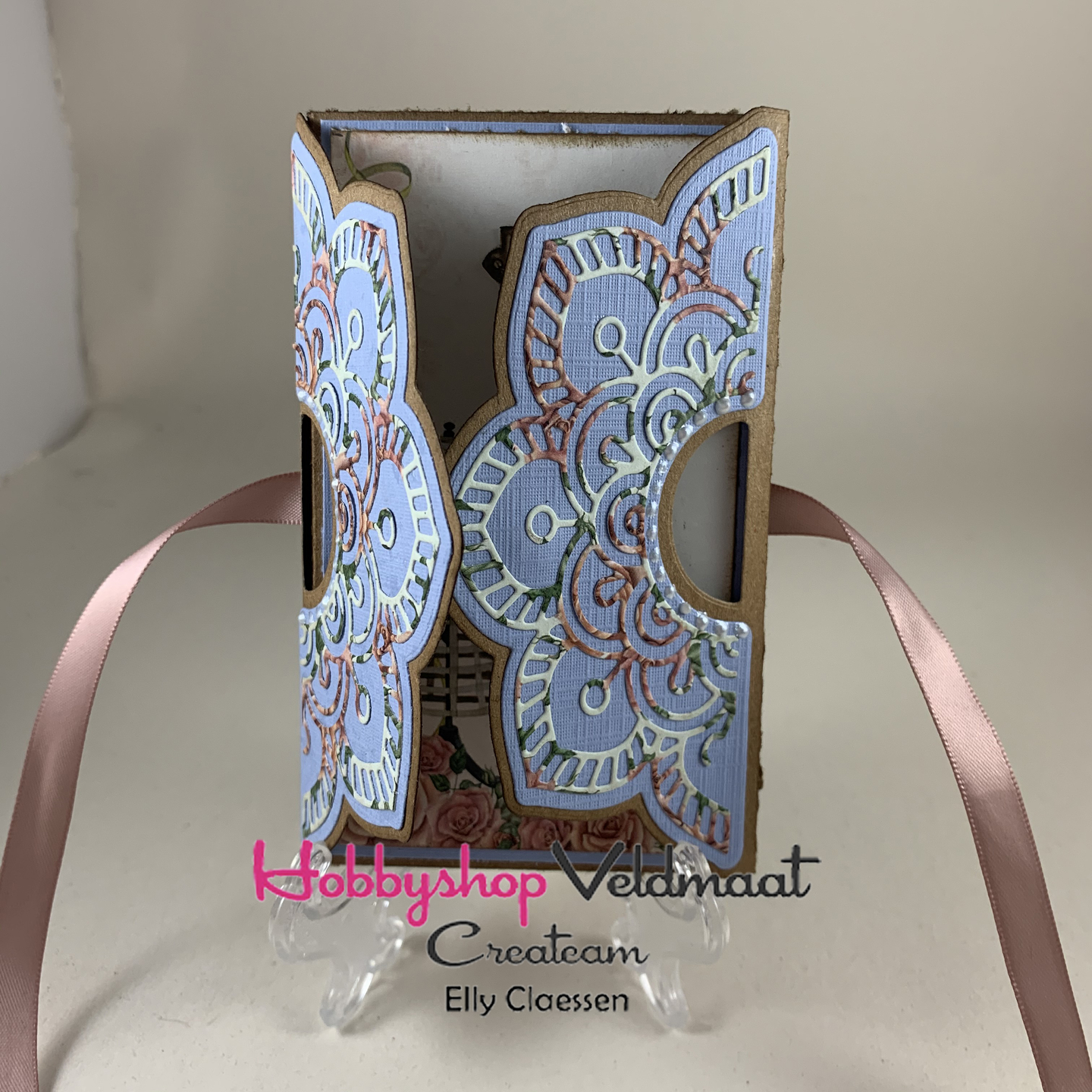 ]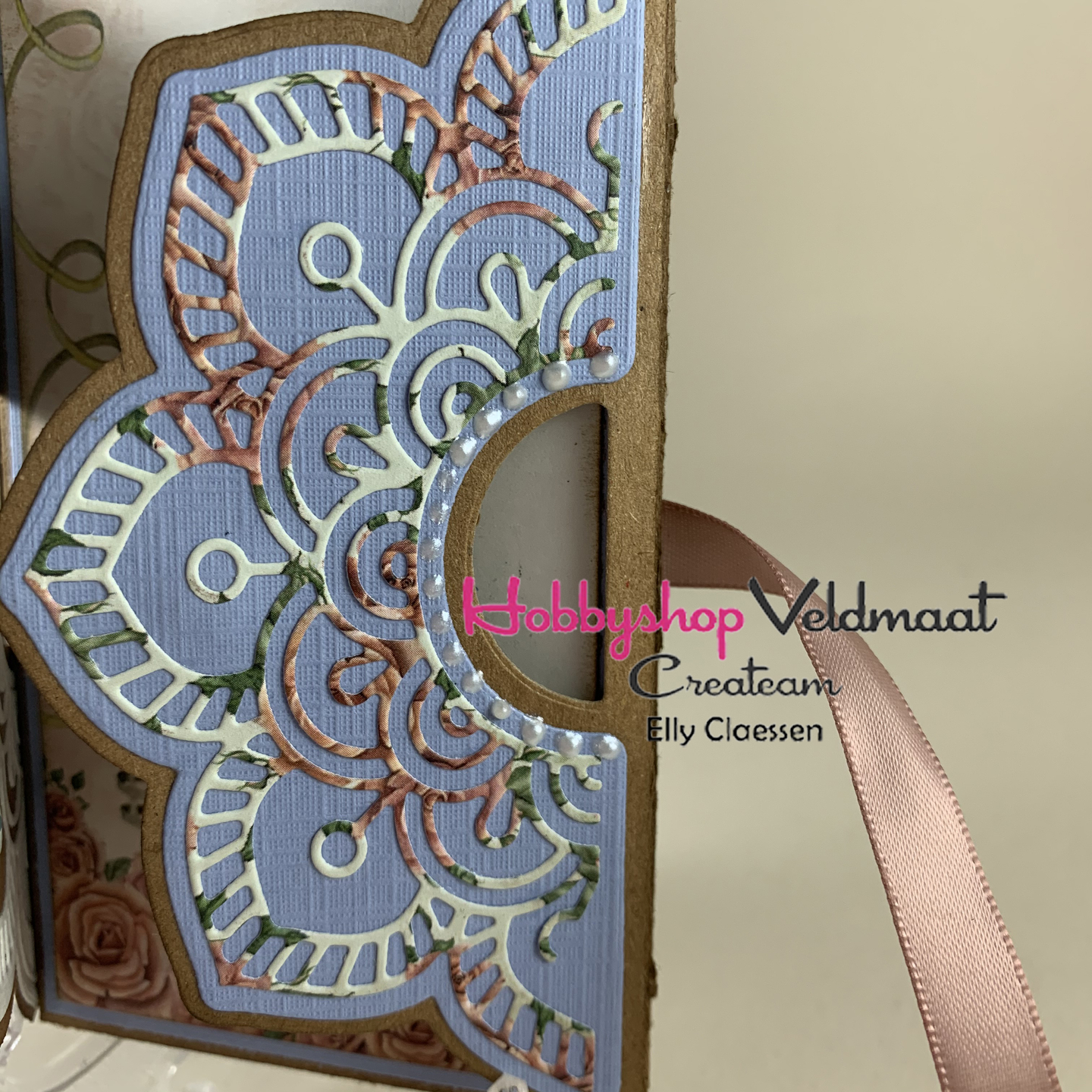 Mooi is dat he, deze halve sierbloem/rand, en hij draait ook zo fantastisch goed uit.
En dat werkt dan ook heel fijn.
Op de halve cirkel heb ik witte Nuvo drops gedaan.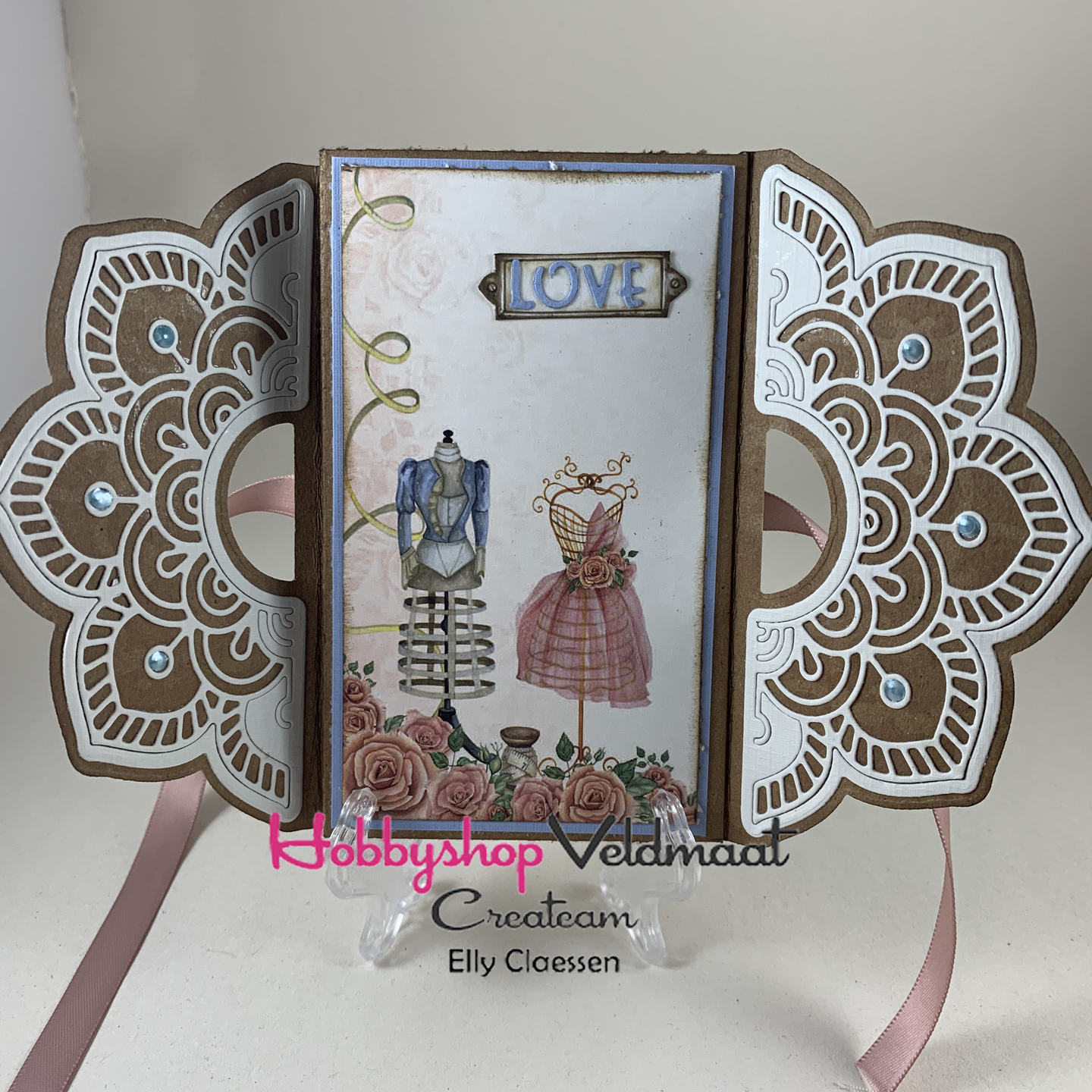 Het prachtige desing papier is van Scrapboy Sewing Love, hier was ik wel weg van.
In de binnenzijde heb ik de 2 mallen samen uitgedraaid en dan krijg je deze creatie.
Dat is toch ook erg mooi! En op de uitsteeksels heb ik blauwe Nuvo drops gedaan.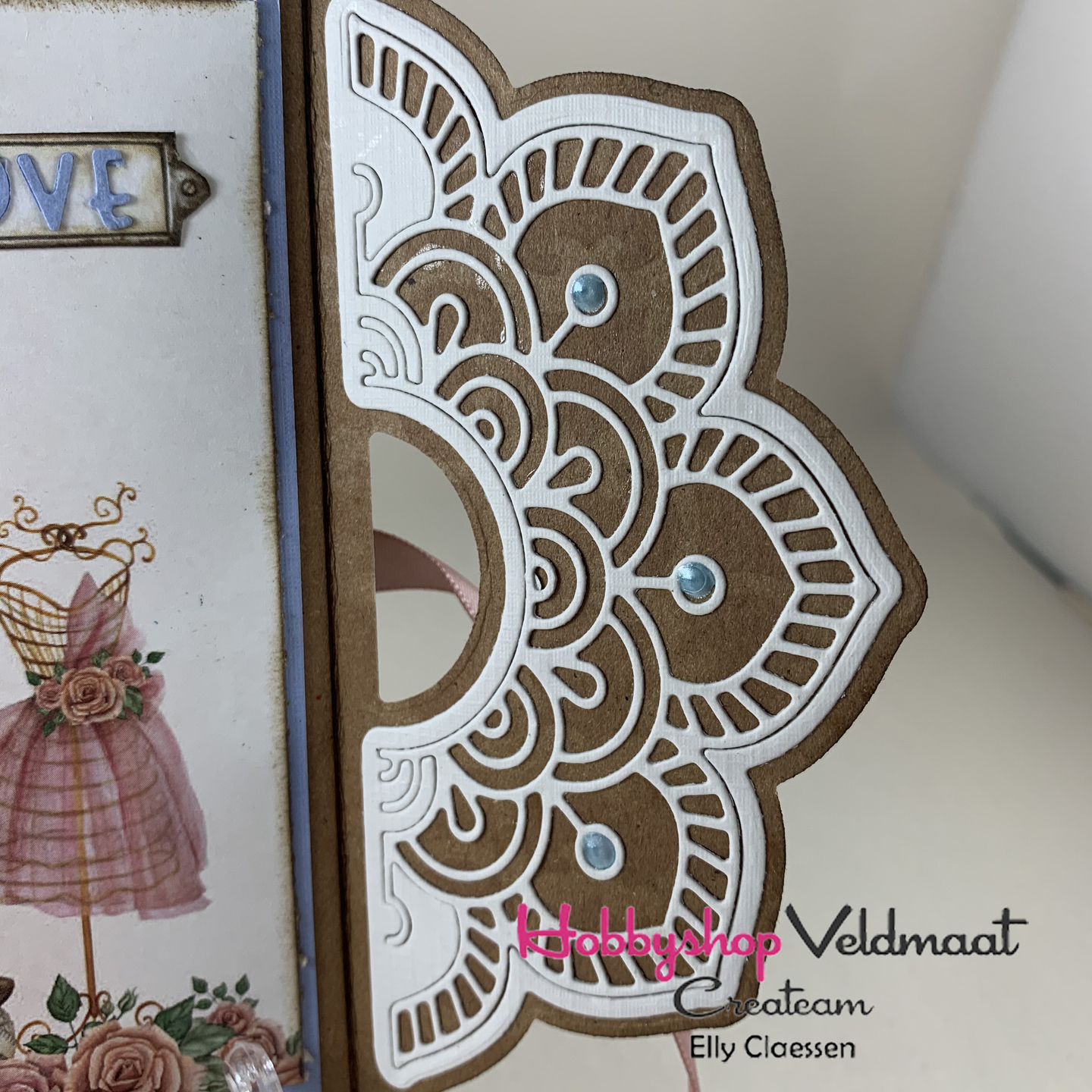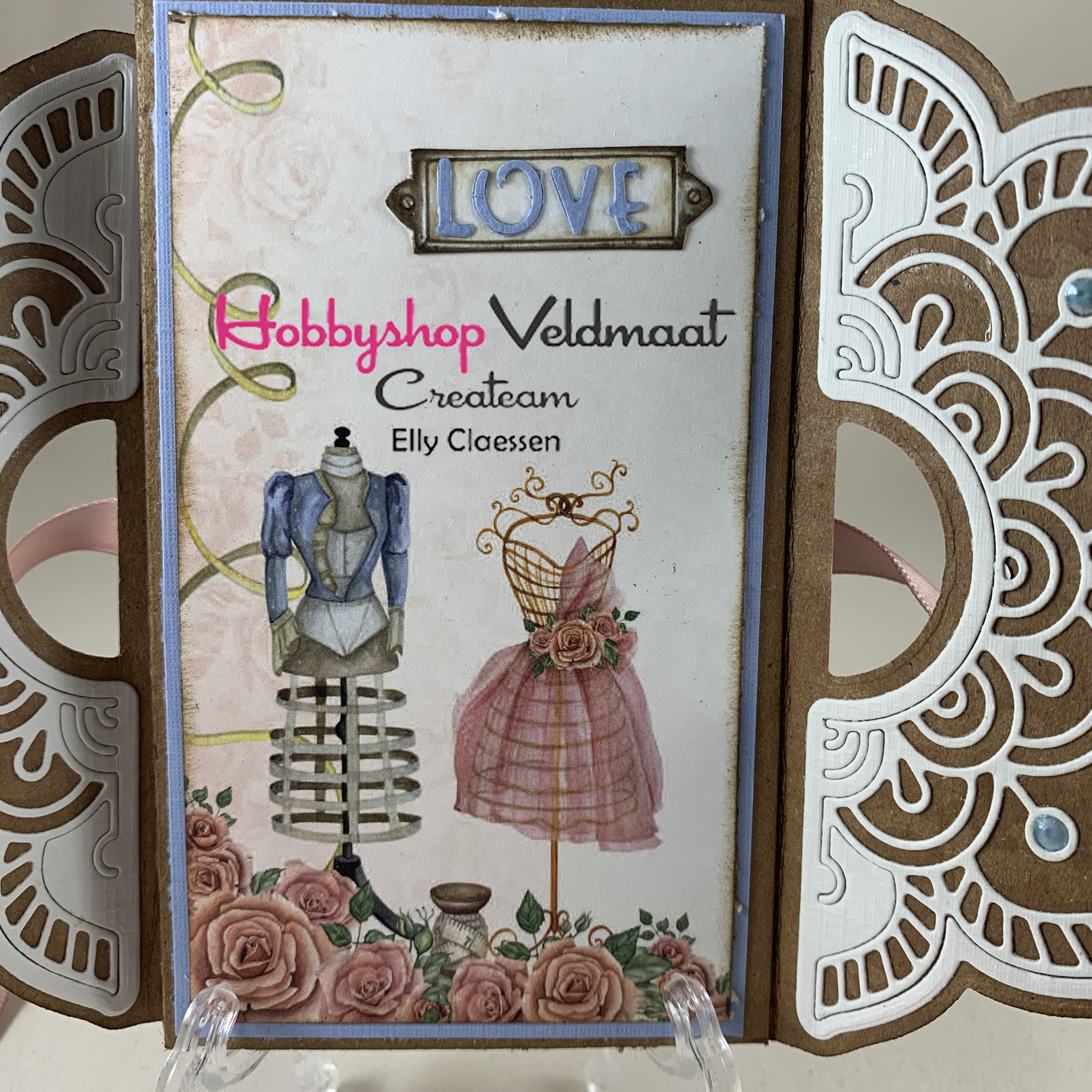 Love is van Joy!Crafts en dat labeltje komt uit het design papier. Daar zitten vele tags en labels bij.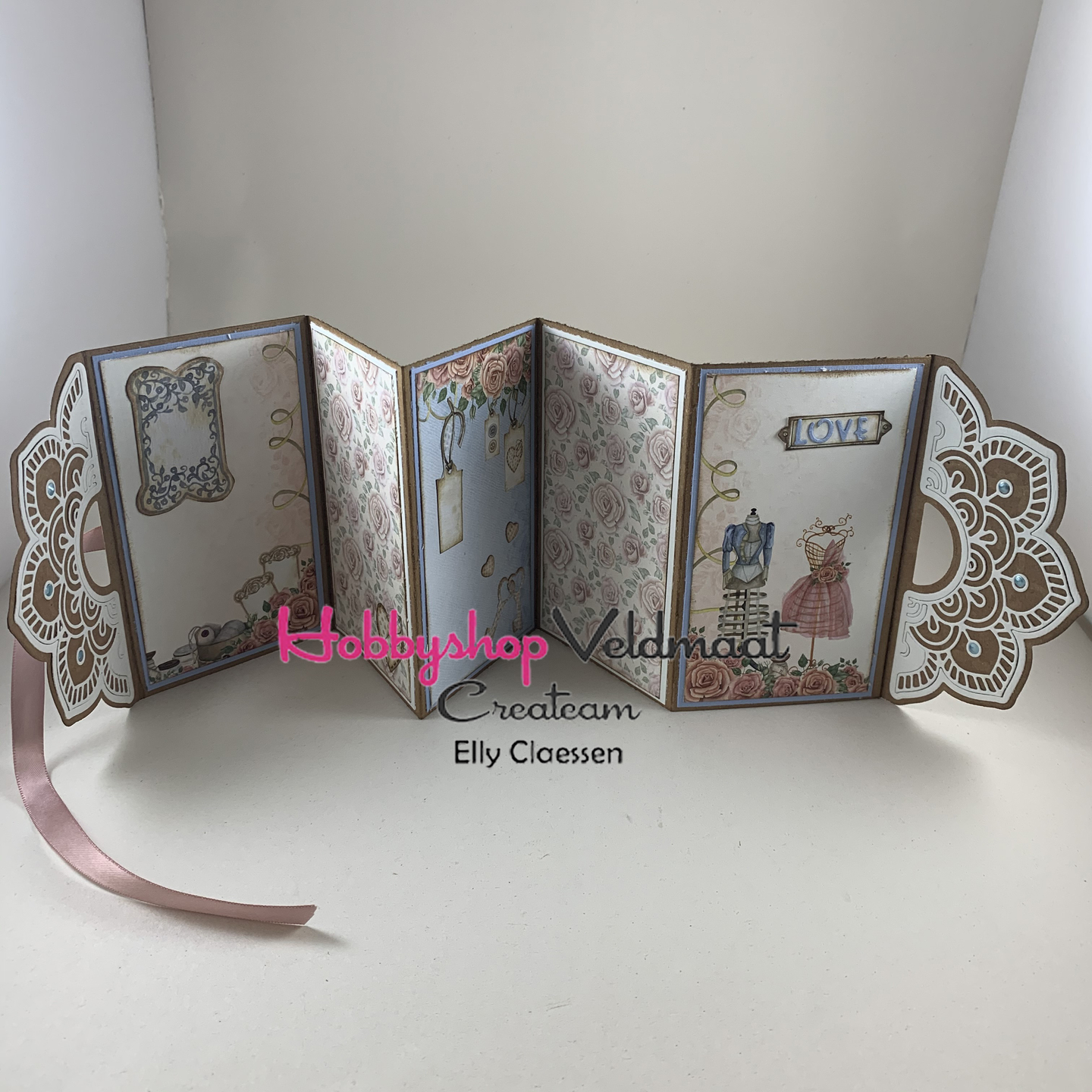 En hier zie je hem helemaal open, ik zal hieronder even uitleggen hoe ik deze verlengd heb.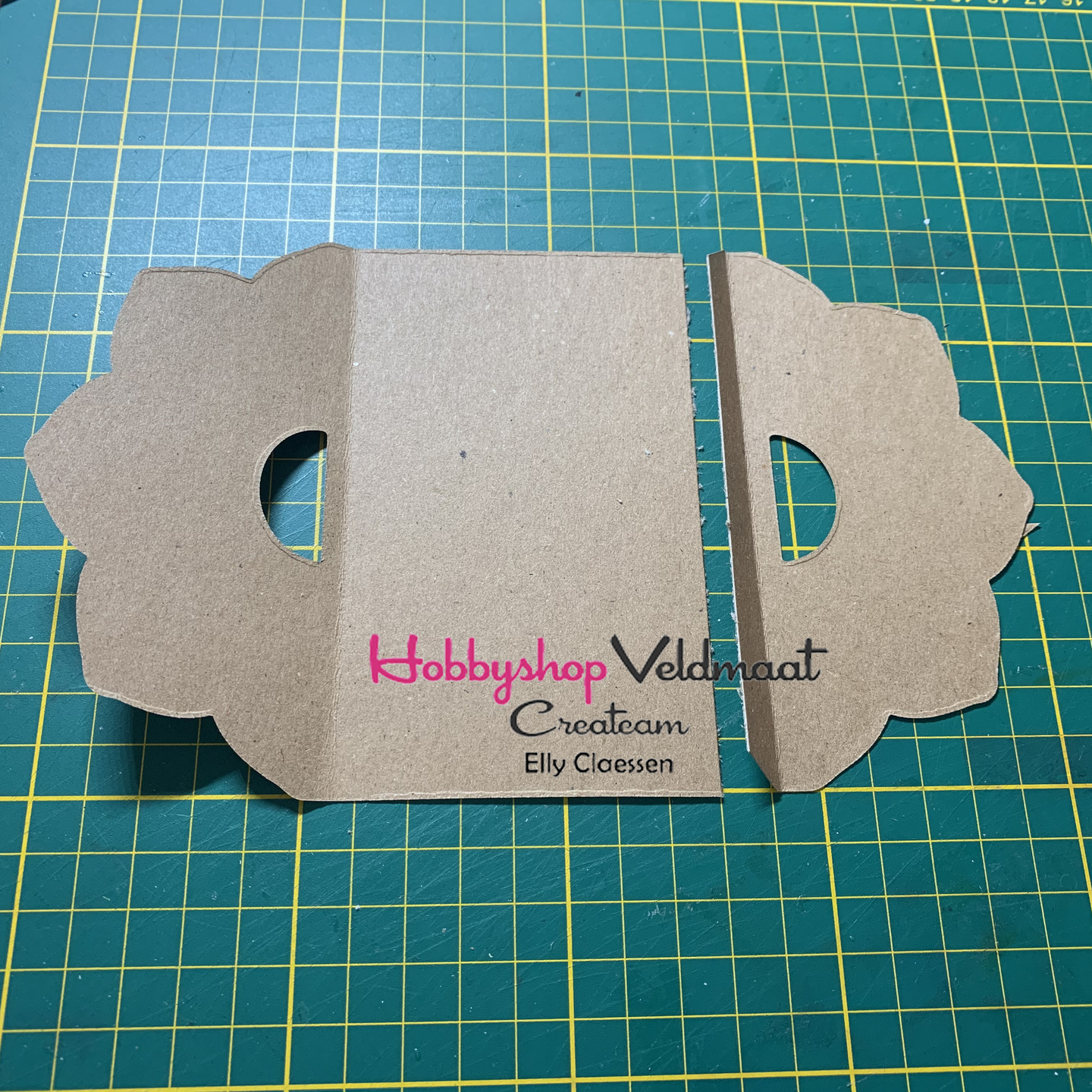 Dit is de basis zoals je hem uitdraadt, ik heb 1 cm vanaf de vouwlijn het rechtse stukje afsneden, het kan ook links want dat maakt niet uit.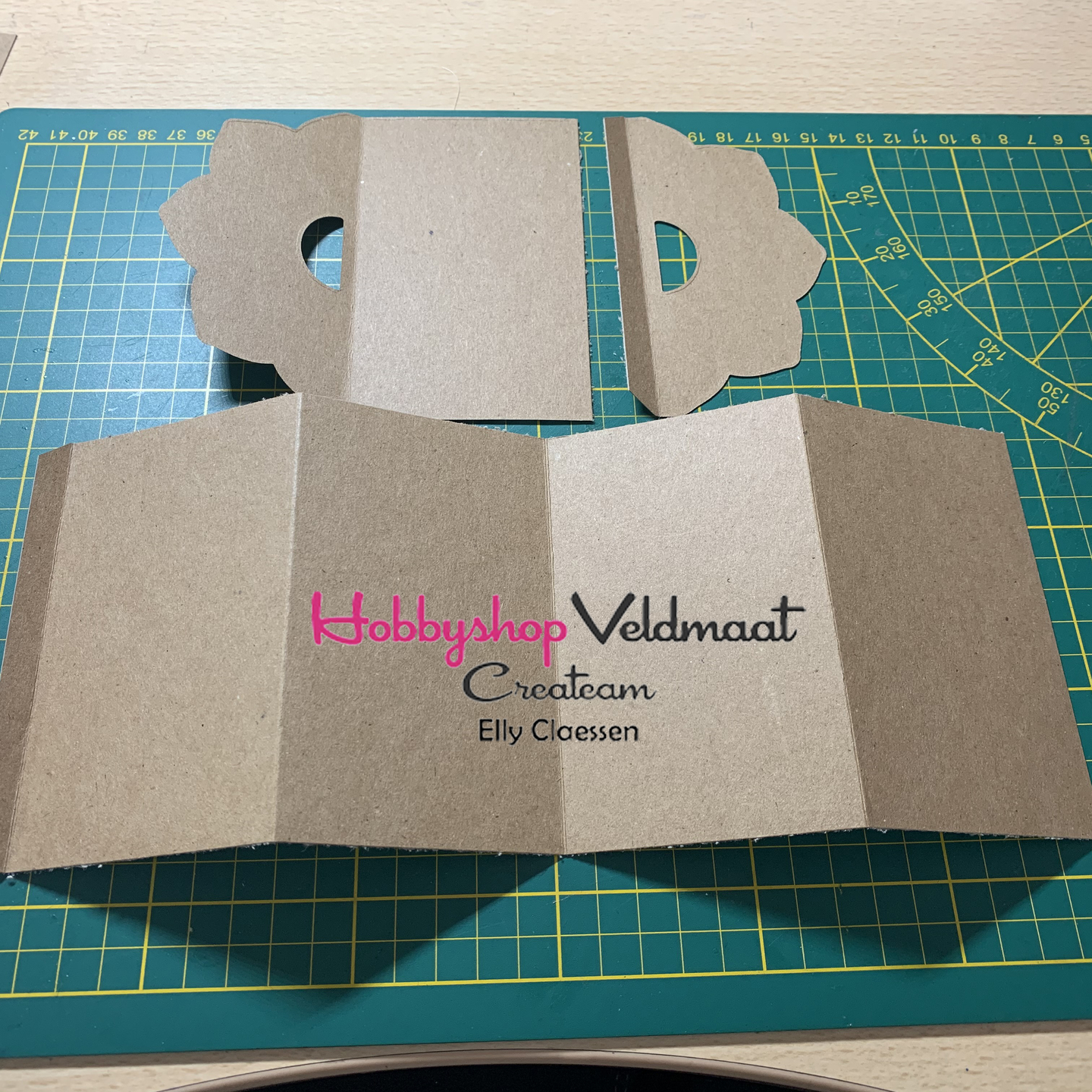 Toen heb ik een strook genomen van 30,5 cm lang x 12,2 cm hoog.
Gerild op 1 cm, 8,3 cm, 15,7 cm en 23,2 cm.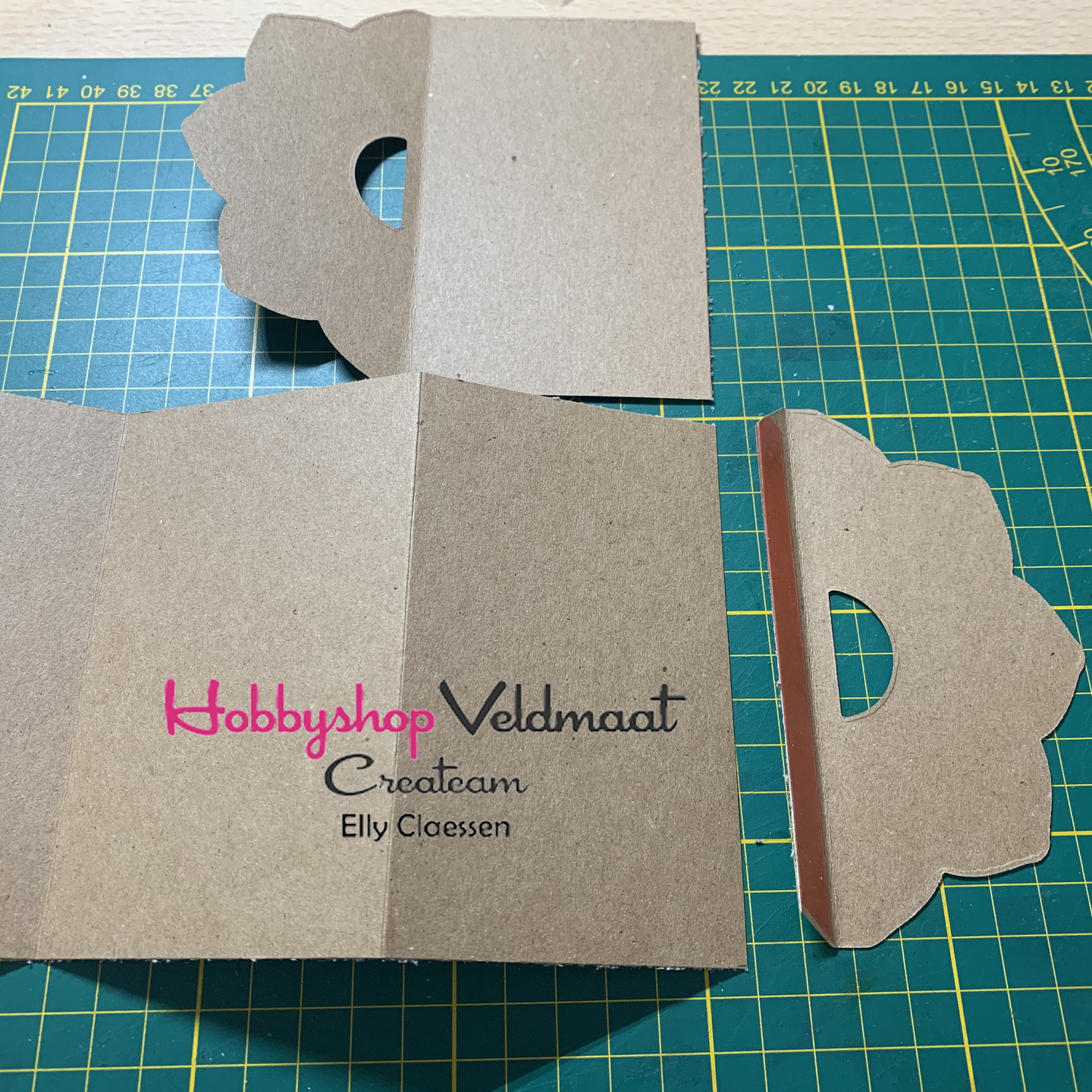 Op het rechtse flapje sticky tape gedaan, en deze bevestigd aan de lange strook.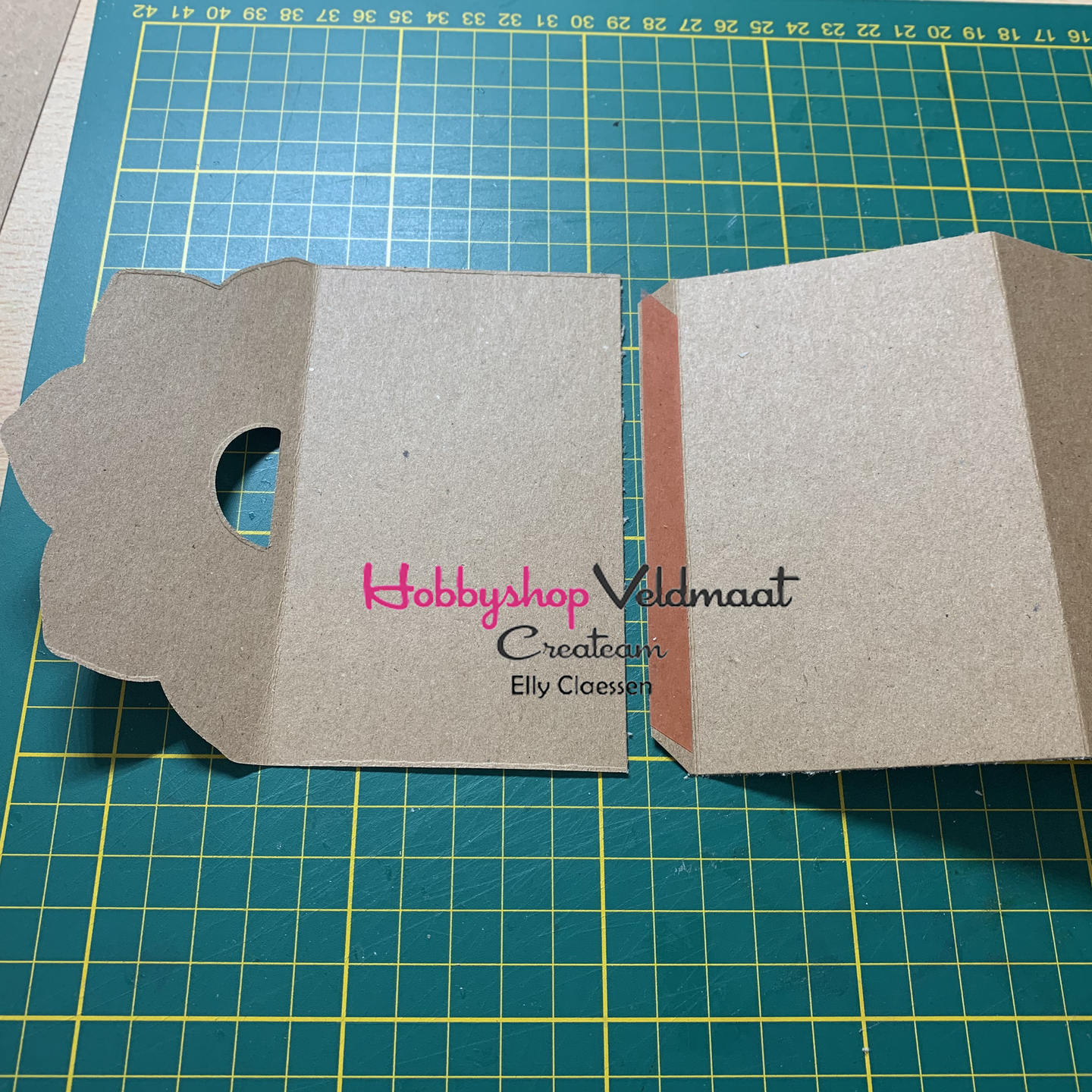 En op de 1 cm gerilde van de lange strook ook sticky tape en deze aan het andere gedeelte geplakt.
En zo heb je een uitbreide harmonie kaart.
Dit kaartje komt ook uit het design papier.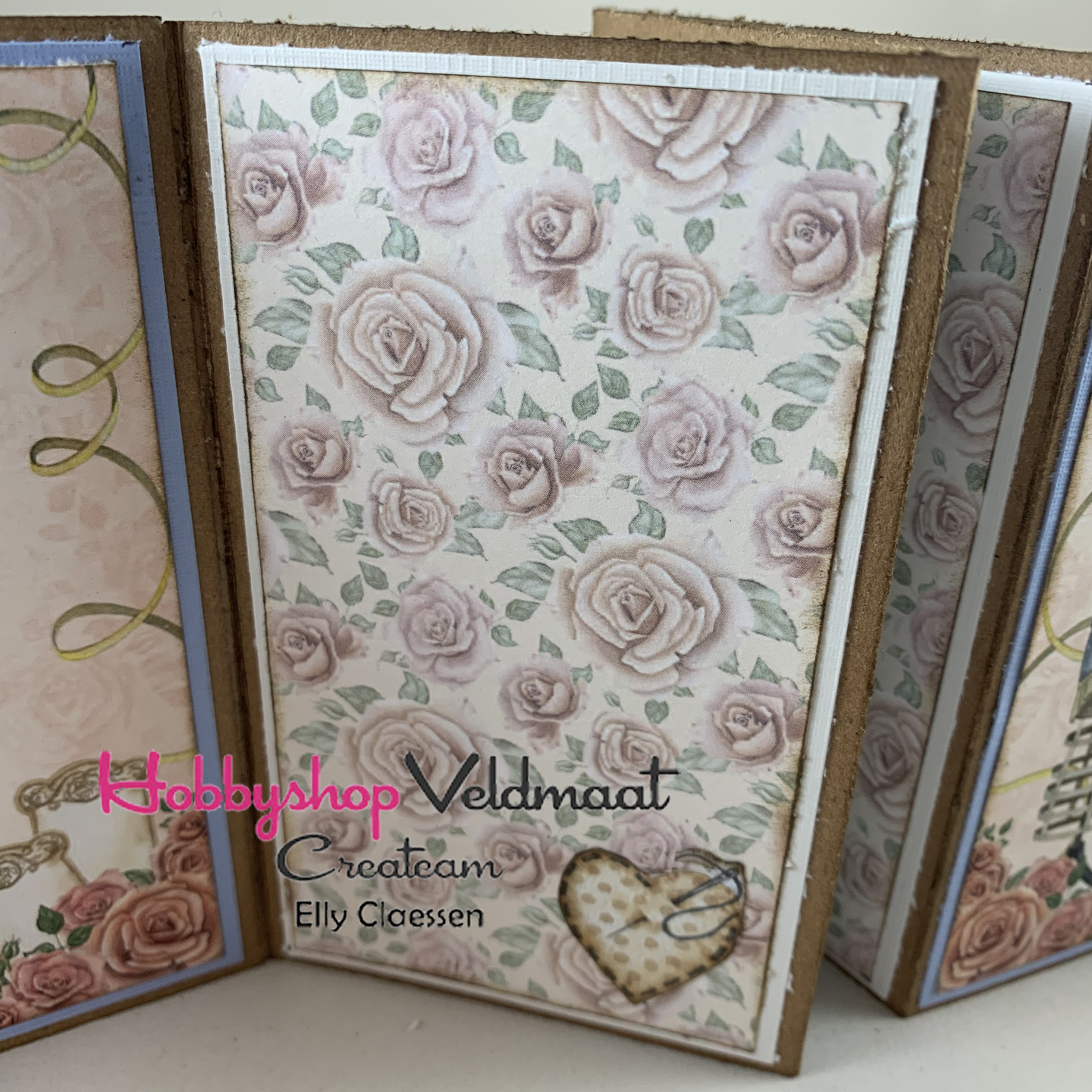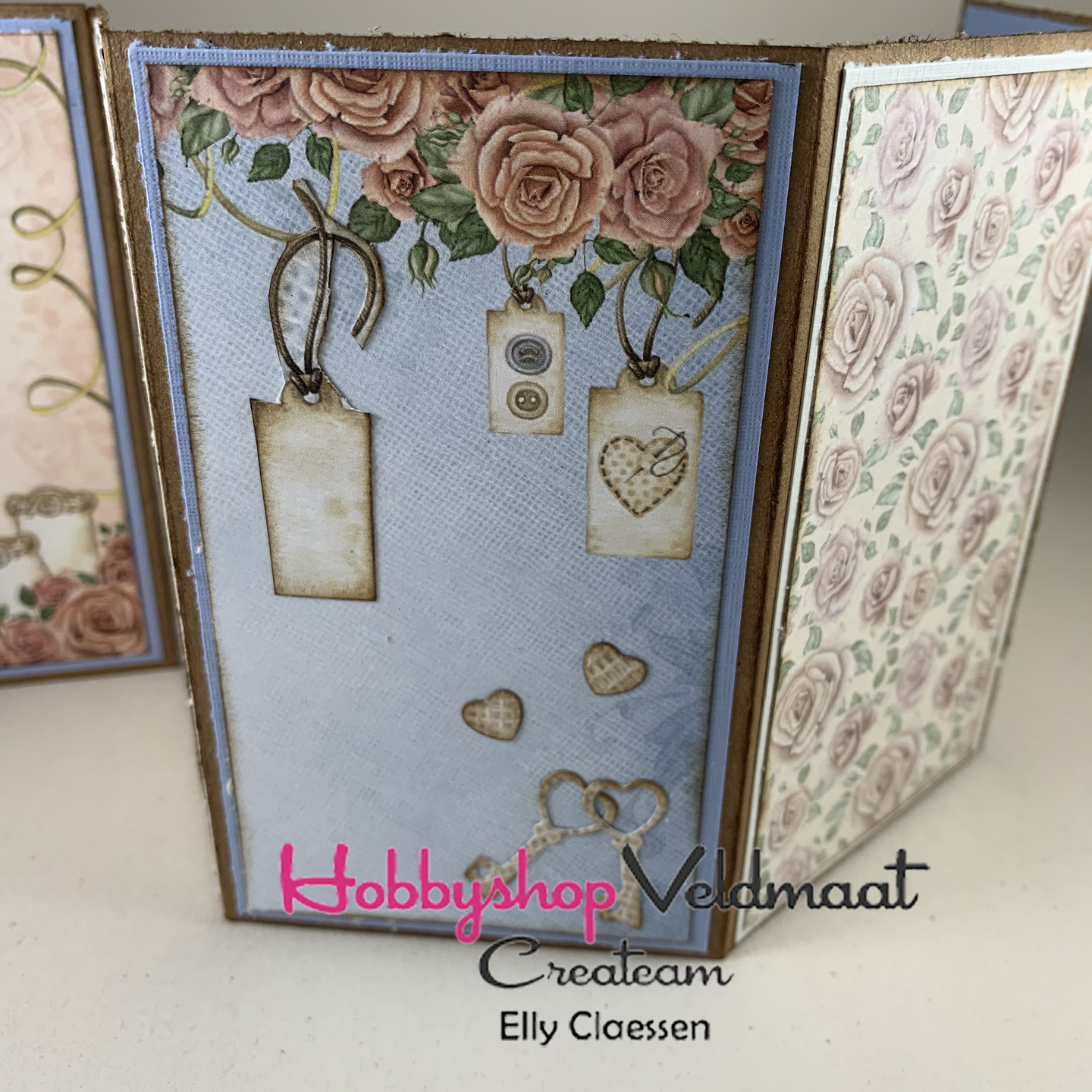 Extra labeltje bij geplakt links bovenin.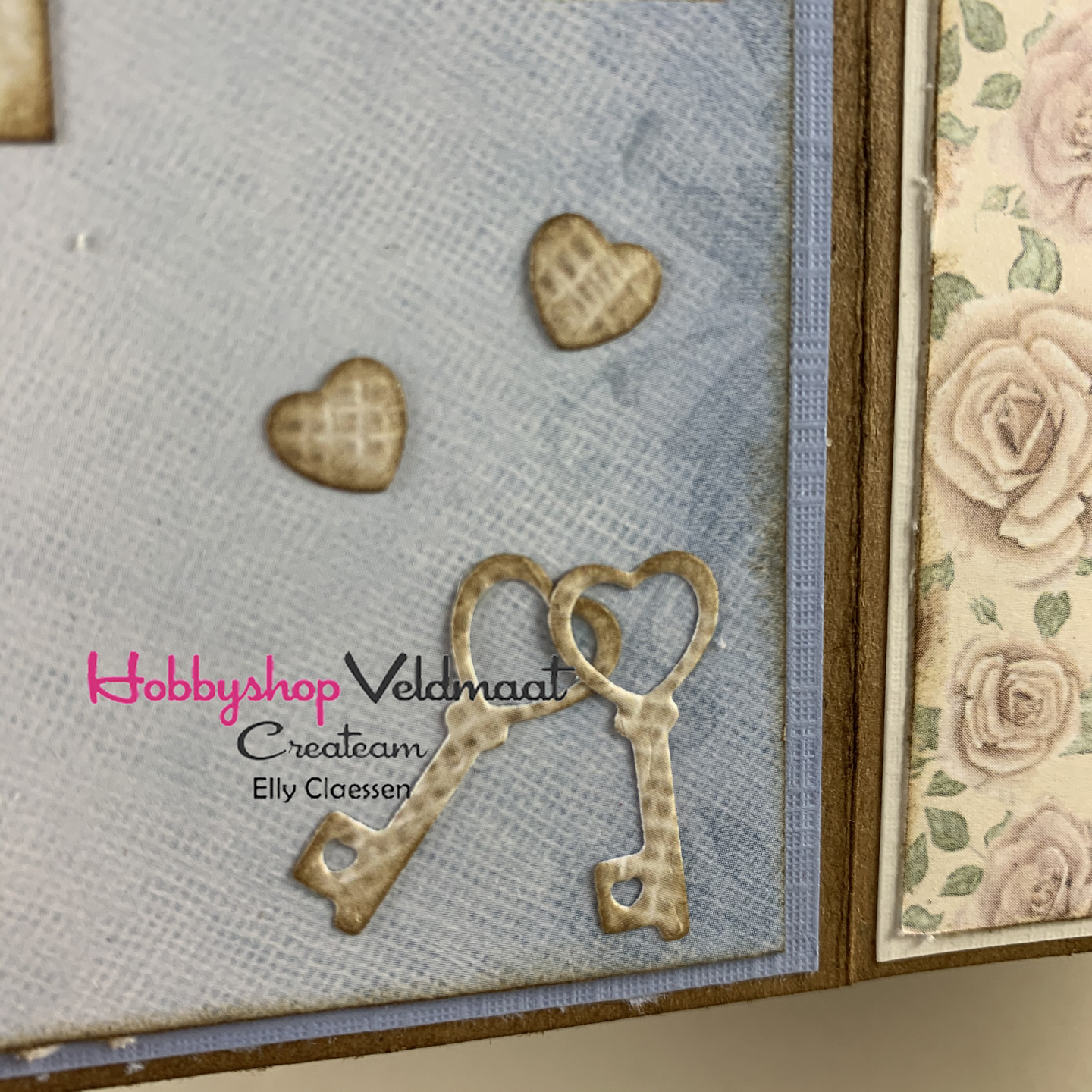 Schattig he deze hartjes sleutels, ze zijn van Crealies.
De hartjes die in het midden uit de sleutel komen heb ik er ook nog bijgeplakt.
En de kaart in zn geheel, even anders gevouwen, je kunt hem zetten zoals je wilt.
Met dit papier moest ik denken Say yes to the dress...
dus het zou een mooie kaart kunnen ziijn voor iemand die heeft aangegeven dat ze gaan trouwen..druk aan het zoeken voor een jurk.
Ik wens jullie een fijne dag,
groetjes
DT Elly Hobbyshop Veldmaat.