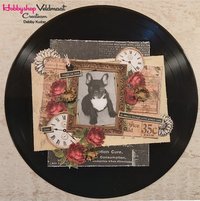 Soms wil je wel eens wat anders.....beetje buiten de box denken en niet scrappen op een 30.5 x 30.5 scrapvel, of een kaart maken. Deze keer ben ik naar de kringloopwinkel gegaan en heb ik daar een oude Langspeel Plaat gekocht. Gewoon de goedkoopste die er is. als er een krasje op zit totaal geen probleem, je gaat hem toch niet afspelen. Maar je gaat het als basis gebruiken van je nieuwe idee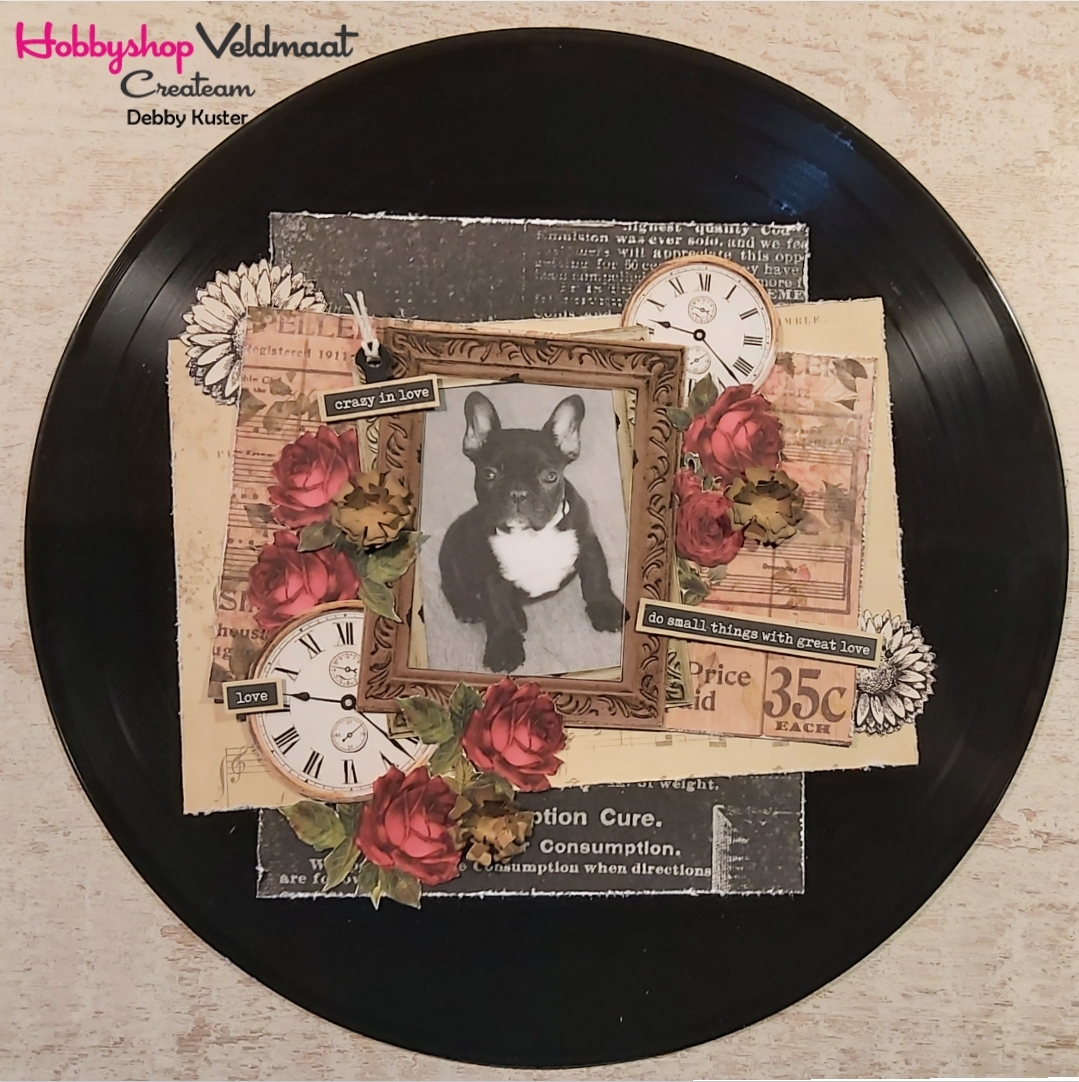 Vond het papier Flowers Story van Scrapboys zo'n vintage look hebben dat ik er een oude LP wel mooi bij vond passen. Heb 3 verschillende design papier vellen gebruikt. een zwarte met tekst, een crème kleurige met noten van bladmuziek erop en een mooi vel met vintage rozen.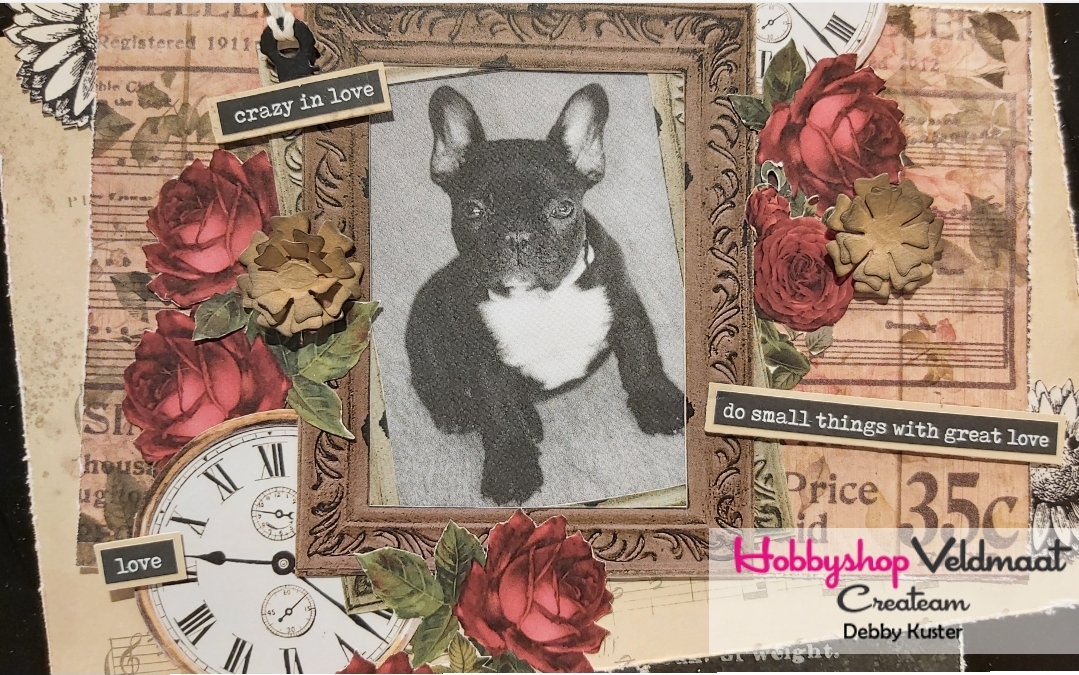 Op alle scrap vellen zitten hele mooie vintage rozen die goed uit te knippen zijn en onder of achter je foto te verwerken zijn. Net als de klok en de zwart wit zonnenbloemen trouwens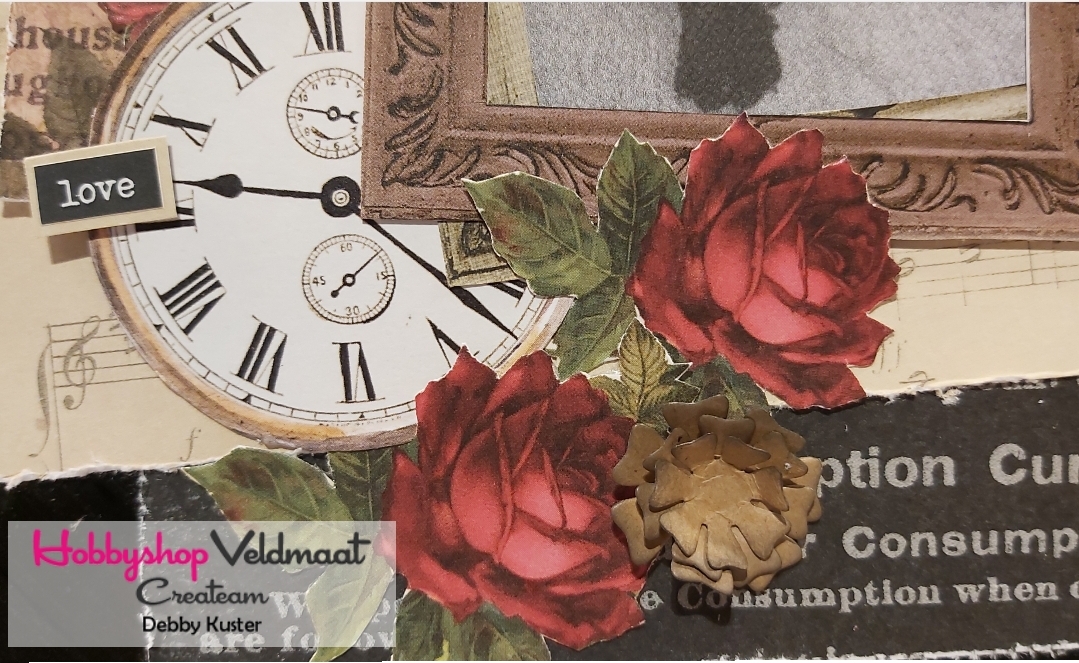 heb ook hier weer gebruik gemaakt van de stans bloemen van Craft emotions en de tekst in het zwart is van Dutch doobadoo, heel handig die quote sticker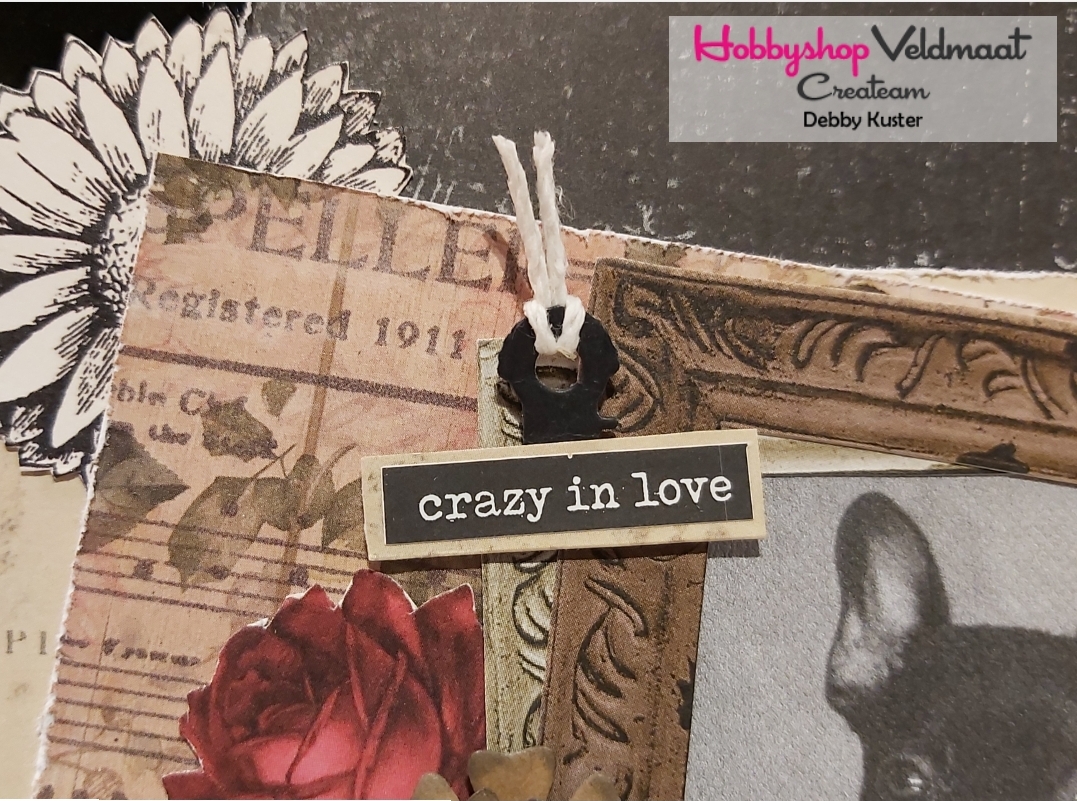 achter een van die Quotes heb ik een papier klem geplakt en daar een stukje hempcoard doorheen gebonden. de randen van het papier heb ik met een distresser opgeruwt, zodat het een nog wat oudere look krijgt.....!!!
Bedankt voor het lezen van mijn berichtje en het bekijken van mijn creatie
liefs Debby
Hier zie je de artikelen die gebruikt zijn bij deze kaart.
Alle artikelen zijn te bestellen in onze (web) winkel.
Klik op het plaatje om direct door te gaan naar het bewuste artikel.